How to choose keywords for search engine optimization
SEO keyword research and digital marketing has come a long way since the inception of the internet.  Today, even the average person can use highly advanced keyword research tools to get better search engine results.
However with all these tools and methods, it's not always evident how to distil it down into a simple process to follow.
That's why we've come up with the ultimate guide for keyword research so you can implement a strategy that works.
Despite all the SEO tools we have to collect keyword data, the basic principle of  keyword research remains simple.  The starting point remains in identifying the best target keyword we want our page to rank for.
As a business you need to know exactly which terms or related searches people are looking for when researching online for your business or product.
For example, you may have a way of describing what you do, but how does your target audience search for the product, service, or information you provide?
Answering this question is a crucial first step in discovering potential keywords.
This article is designed to provide an easy way to identify these "Ideal" keywords.  While there's no such thing an easy shortcut in this case, we can simplify our processes and put it in your hands to apply.
High Volume and Relevant Keywords
High volume

The first step is that we need to technically verify if there is high search volume and relevancy for the list of keywords that you think are optimal.
You can use tools like Ahrefs Keyword Explorer, Moz Keyword Explorer or google keyword planner to discover the best keyword ideas. Just type in a general keyword into the keyword research tool and quickly generate data to see related keywords that have high volume and relevancy to your business.  Eliminate the low search volume keywords from your list.
Aim for high monthly search volume for the seed keywords that you think are intregral to your business. If you aren't familiar with what a seed keyword is, they're keywords with no modifiers.
An example of a seed keyword is "social media marketing" in the search queries "social media marketing strategy", or "best social media marketing strategies."  We see that the phrase social media marketing remains unchanged in these phrases.
After verifying your seed keywords, find the searches with the most traffic volume. The more traffic potential, the more leads or sales for your business.
Targeting high volume keywords is important but we also need to evaluate how difficult these keywords will be to actually rank for.  We'll talk more about the role that competitiveness plays a little bit later towards the end of this ultimate guide.
Relevant

Once we have confirmed traffic volume of our keywords, we then need to ensure that the content of our web pages and URL's are relevant for the targeted keyword.
We can't just optimize random unrelated content for high volume keywords and forget about the relevancy of our website.
This is why when you are looking at volume potential in a keyword you also need to make sure that these keywords are relevant for the webpages you'll assign them to.
The URL webpage should have highly relevant content and latent semantic indexing that answers the demands of the search query.
Latent semantic indexing, or LSI are not simply synonyms but they're terms that are closely tied to your target keyword for common searches.  For example, the keyword "mars project" might have simular words that are often associated with it like NASA, Elon Musk, SpaceX, etc.
Remember, the content we write for keyword specific traffic must match exactly what the searcher was looking for.
Make a spreadsheet for the primary and secondary keywords for both existing and non-existing new pages.
The "Primary" keyword. The focus keyword for the page – this should have the most relevant intent and highest search volume.
The "Secondary" keywords. The long tail keywords and semantic keywords that support the "Main" keyword giving the page additional opportunity to rank   for a multiple search queries.
Tools like Ahrefs can tell you all the keywords your website pages are already ranking for. Decide the "best" keyword for each URL with ranking opportunity and write down the best keywords for non-existing new pages. Do this manually by entering each one into a Google Sheet document as you build your keyword list.
Break the keyword research into 2 sections:
Find keywords for the existing pages on your website
Find keywords to create new pages on your website
Find keywords for the existing pages on your website
Review existing pages to identify the "Main KW" of every page.
Identify the"Secondary KWs" of each page. These keywords support the "Main KW" by adding contextual support as well as "long-tail keywords" to the page.
Review the top 3 SERP results on the first page of google for each "Main KW" to understand the type of content Google wants to rank for that query (i.e. searcher intent + content type).
Review the DOFOLLOW referring domains of the top 3 SERP results (in Google) for each "Main KW". This helps us to understand the competition.
Analyze the results and prioritize accordingly.
If a keyword is hard to rank for because of all the DOFOLLOW links required        to rank, you might want  to consider chosing another keyword for your page.
We'll discuss shortly about how to make this decision but the main thing to know is that your keyword and page content should be relevant in the same       way that the other high ranked URL's are if you want to compete against  them.
Verify the accuracy and relevance of your page for it's chosen "Primary KW"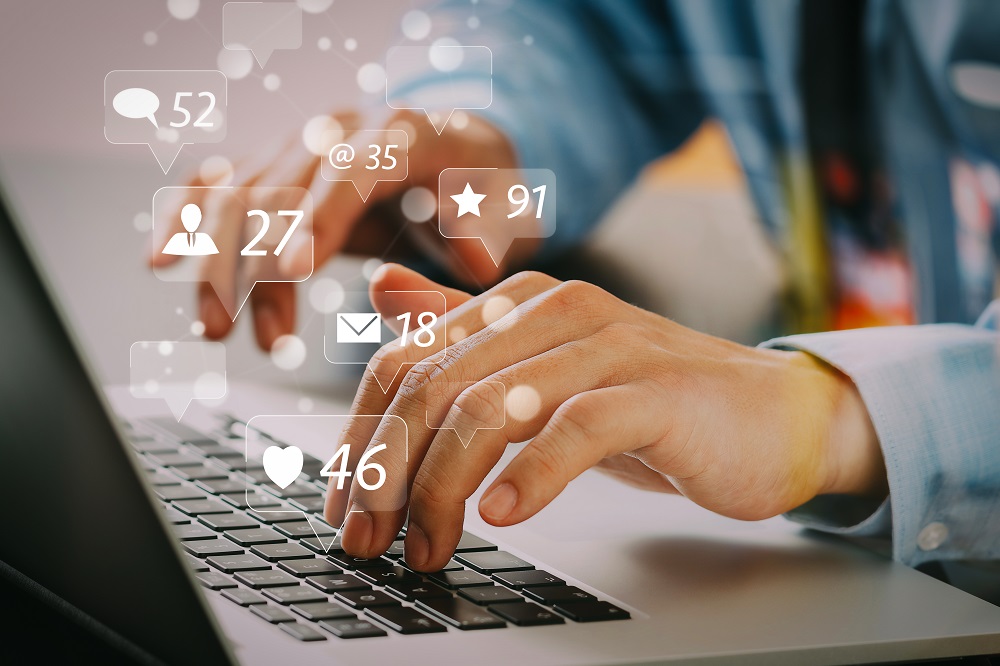 Step 1: Copy and paste the URLs and related primary keyword of each of your website's top ranking URL's into a keyword research template.  Examine          every URL that has existing keyword rankings by opening each manually in a new browser tab to review the page.
Step 2: Ask yourself – what is this page about? Read titles, headings and get a good understanding of the content strategy needed. Analyze the "Primary KW" for that URL – does it match?
Step 3: Copy the first primary keyword and paste it into Google (or Ahrefs KW Explorer). Are the pages of other high ranking websites optimizing on that keyword, or are they targeting a better keyword opportunity (more volume)?
Step 4: If your "Primary keyword" is accurate (the best opportunity), then leave it as is. If not, delete it and replace with a better one that the top   ranking content on google is targeting.
The point is that you want to make sure that the top competitor's pages are optimized for the same keyword that you're targeting.  What you'll find at times is that the best ranking content for a specific keyword is actually   targeting a different keyword and you need to make sure you have your  keywords right.
Find the "Secondary KW" for each page
Once you have the main KW, find 2-4 secondary or supporting keywords and record them in "secondary keywords" column of your KW research template.
The secondary keywords should semantically support the main purpose of the page. They shouldn't just be strange variations of the main keyword but should instead support(Avoid just rearranged versions of the main keyword. Ex. organic baby food, baby food organic, food baby organic
You can use Ahrefs "Keyword Explorer" to discover supporting keyword. You can also use a free keyword research tool like google autocomplete, keywords everywhere plugin, and google trends to do the same thing.
If you want real depth to your research, use paid keyword tools like SEMrush, Screamingfrom, or Ahrefs to uncover keyword difficulty and other important metrics.
Find keywords for new pages on your website
Determine the primary keyword for each new page
For the new pages on your site with NO current keyword rankings, we have to manually assign new keywords since they don't exist yet.
Start by analyzing what the page is about and what a searcher would use to find that page. Then, use Ahrefs or SEMrush to verify volume options of those keywords.
For the new site or page, ask yourself:
What is this page about (or what should this page be about based off current online keyword search volume)?
If I were searching for this page in Google, what would I type in? This gives you a starting point for analysis – but you'll need to go much deeper to find the keywords.
Open up the URL
Ask yourself – what's the page is about? Take your time to read titles, headings, and content you have created.
Find the "root" keyword. When trying to find, consider product name, title or url, content, as factors towards making the decision. Find what the page is targeting and move to step 2.
Go to Google.com
(Note: MAKE SURE Keywords Everywhere Plugin is installed)
Take your "Primary" keyword and paste it into Google search.
Check the volume for that keyword. Scroll down to see the suggested searches. Is there a better keyword with higher search volume and representation of page?
The keyword with the highest search volume should be the main keyword. Make sure your chosen main KW represents fully what the page is about.
Repeat the same process to find secondary Kws for new pages that you   used for existing pages.
Types of Keyword Intent
Once you've verified that your keywords are highly relevant with lots of traffic volume and you've compiled the secondary keywords for the content, mission accomplished right!?
Wrong!  Traffic volume and relevance is only the technical part of the equation.  We need to think more strategically before making the best choices for the keywords of our web pages.
When choosing keywords, you also need to scan your list to build the best keyword strategy in terms of how they'll profit your business.
We don't just want to optimize our website for any given keyword that comes up, we want KW's that increase sales and leads as well as traffic. So what's the searcher's purpose for the search and how can we leverage search intent to optimize strategy when choosing keywords?
Buyer intent keywords are an example of high intent phrases that searchers look for at the end of the search journey.  Whether the search intent is low, medium, or high, the key here is that we want to rank for ALL the keywords along the buyer's journey.
This is important because we'll use different types of content to nurture the searcher into your funnel depending on their level of interest.
Keywords with high purchase intent tend to be harder to rank for and this should be taken into account as you develop a keyword strategy on budget.
As competition increases,  so does the competition of the quality, depth, content, and links needed to rank.  Inversely, if there is little competition for a keyword, chances are it'll be easier to rank for.
The Buyer's Journey
Potential customers don't typically buy the first time they land on your website.  Even if they do, they'll most likely click around to read various types of content and information on your website before making a decision.
This process, called the Buyer's Journey, describes the process buyers go through to become aware of, consider and evaluate, and finally decide to purchase a new product or service.
This is why we want to make sure we provide the right type of content at the right time along the journey.
You'll also need to optimize titles, meta-tags, URL's, and content for different keywords that target different stages along the Buyer's Journey.
Entertaining- This kind of content is meant for entertainment purposes and isn't meant to be targeting hard data.  It talks to and engages the visitor in your business.
Inspiring– Content that speaks directly to the searcher showing them what's possible.
Educative– Informative content that provides real value and builds your reputation as the expert in your industry.
Convincing– Convincing content is meant to direct visitors to sales pages and can often include sales copy language showing exactly how you can help the visitor.
Know keyword intent and structure your content it
What's the purpose of your content? To get readers to sign up for your email newsletter? To establish trust?  To guide them to a product or service page?
Research and compile a list of keywords to classify the one's that match the
point in the buyer's journey you want and categorize each keyword according to your marketing objectives.
Knowing search intent allows us to know what the searcher is looking for, what the keyword is targeting, and what type of content is needed to properly optimize the page.
Here's an example of the 5 step "journey stages".
Keywords that your customers are looking for to find websites on the subject (ex. how to use "product" or service).
Visitors are already aware of the options and looking to convert.
These are pre-purchase queries (best, reviews, top) and specific events ex. "best heart rate watches", "Jordan shoe reviews", "top places to live in LA".
Keywords with clear purchase intent (cheap, buy, for sale) ex. "ballpoint pens buy in bulk", "sunglasses wholesale". These can also include local business services, ex. "taxi services in the United Kingdom".
These keywords will always map to product pages, category pages or the homepage.
3. Coming across your product or service offerings for the first time.
Inquisitive keywords (who, what, where, how) ex. "where is Dior perfume made". These keywords usually map to expert guides type of content.
4. In the market for a solution, but have no idea who you are or what you sell.
Very broad keywords ex. "leather pants", "red cars". These keywords can map to either product pages or content pages.
5. Very high level searches, topically related, but not purchase intent related.
Think viral topics ex. "stunning necklace designs". These keywords will usually map to listicle type articles or infographics.
Checking Keyword Competitiveness
High search intent keywords are usually hard to rank for because of their high traffic volume.  That's why we need to look for the best mix of high traffic and low competition keywords that aren't yet dominated by huge powerful websites.
Although the goal is to find high volume keywords with low competition, sometimes we have to target competitive keywords.  Before committing to a keyword we need to evaluate the difficulty involved for ranking.
Analyzing Top 3 SERP Results
Analyze the top 3 search results ranking for each of the "primary" keywords and  SERP features. Determine if the page has a legitimate shot of ranking for that keyword, especially in terms of DOFOLLOW links.
If there's too much competition, try to find another way of capturing the traffic. This may mean finding a simular keyword with less competition or changing your strategy to become more agressive in your content and link building.
Scrape the top 3 results in Google for the keyword. Pull the first 3 results in Google for an specific primary keyword by using Ahrefs.
Check UR and DR. Check the Domain Rating and URL Rating (Ahrefs) of these top results. Use this data at the end of the analysis to formulate an accurate and realistic scenario of the opportunity that each page have to rank for the targeted keyword.
Check the number of links pointing to each of those results. Look for the amount of DOFOLLOW referring domains in the live index of the page. This helps us understand how many links the top results have and give us an better idea how many we'll need.
Check the "link velocity" of each result. This tells us how many links that page is generating on a monthly basis.
Assess the "content type" of each result. We need to understand if Google is ranking blog posts, product pages, Amazon listings, YouTube videos, etc for your main keywords. This helps us understand what Google wants and what kind of content we need to optimize.
Crosswalk Data against your site metrics
Current ranking of that keyword.
Current number of referring domains to that keyword's page.
Your domain authority.
Your page authority.
To crosswalk, create scores for each keyword and page containing the following variables:
DR Average: Domain Authority average across top 3 results.
UR Average: Page Authority average across top 3 results.
Link Average: Referring domain average across top 3 results
Based on these variables and the your site metrics, develop the following Opportunity Scores:
DA Opportunity Score: this formula has the ability to compare the top three sites DA Average against your current DA.
PA Opportunity Score: comparison of PA Average against your current PA.
Having these two OS we can calculate our final Ranking Opportunity Score, which take into considerations our main data points: DAOS, PAOS, and current ranking.
These scores help us to prioritize the next steps:
How many links to build to that page.
How often to build links to that page.
The necessary "on page" corrections to make
Summary
As discussed, picking the right keywords and implementing strategy is the first step to winning keyword analysis in a SEO campaign.
We use analyzing tools like google analytics, google search console, and google's keyword planner from our google account.  We also have tools like Ahrefs, Semrush, and screaming frog to help us.
These tools allow us to subsequently see how our our site is performing, find ideas on how to improve our site, and find important keyword data on our target market.
As discussed in this ultimate guide; there are a number of different ways that we can use to find related search terms that are important to rank for.
It's always important to consider  search volume, relevance, and competition by using a variety of tools available.