WE SIMPLIFY LEAD GENERATION BY SENDING KEYWORD TARGETED TRAFFIC TO INTEGRATED LANDING PAGES
OUR SEO SPRINT GENERATES LONG TERM
CLIENTS PROVIDING:
CANCEL YOUR ENDLESS "SEO RETAINER" AND GET RANKED THE FIRST TIME WITH A STRATEGY THAT GENERATES LEADS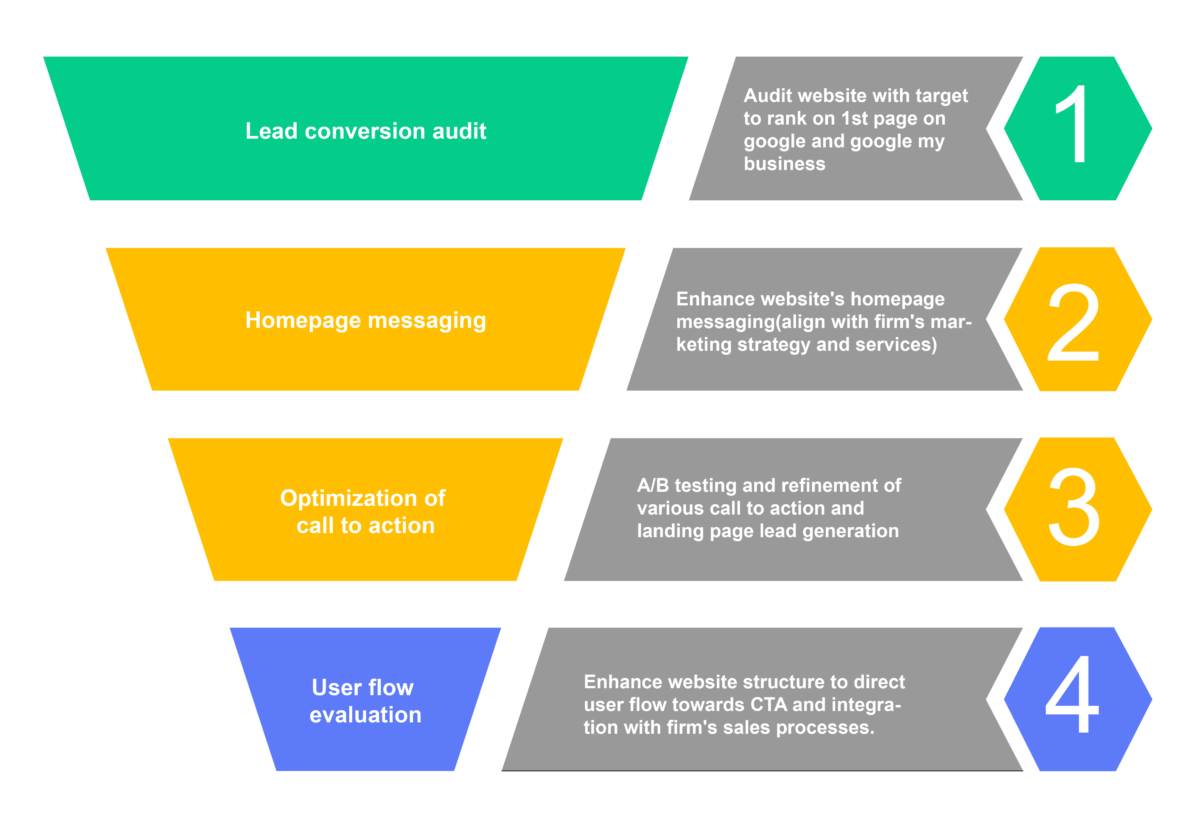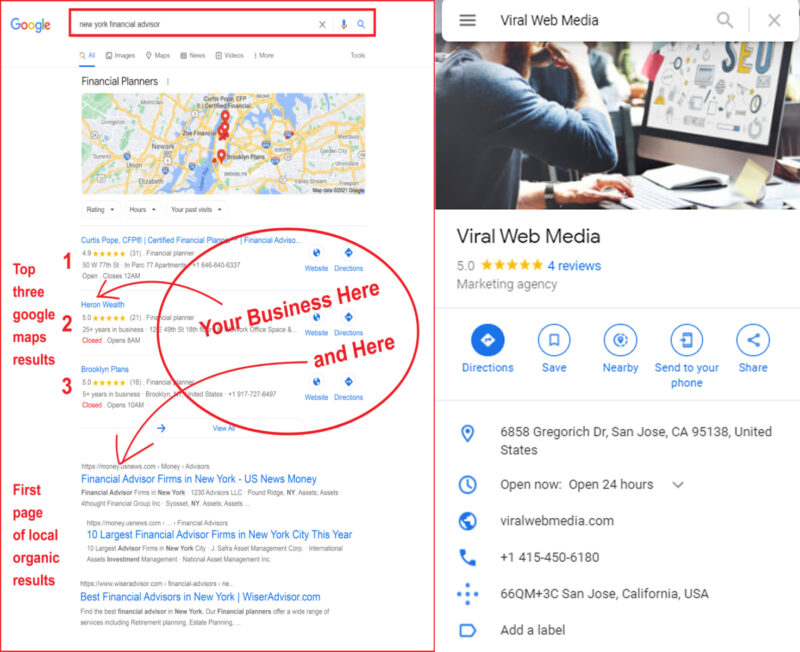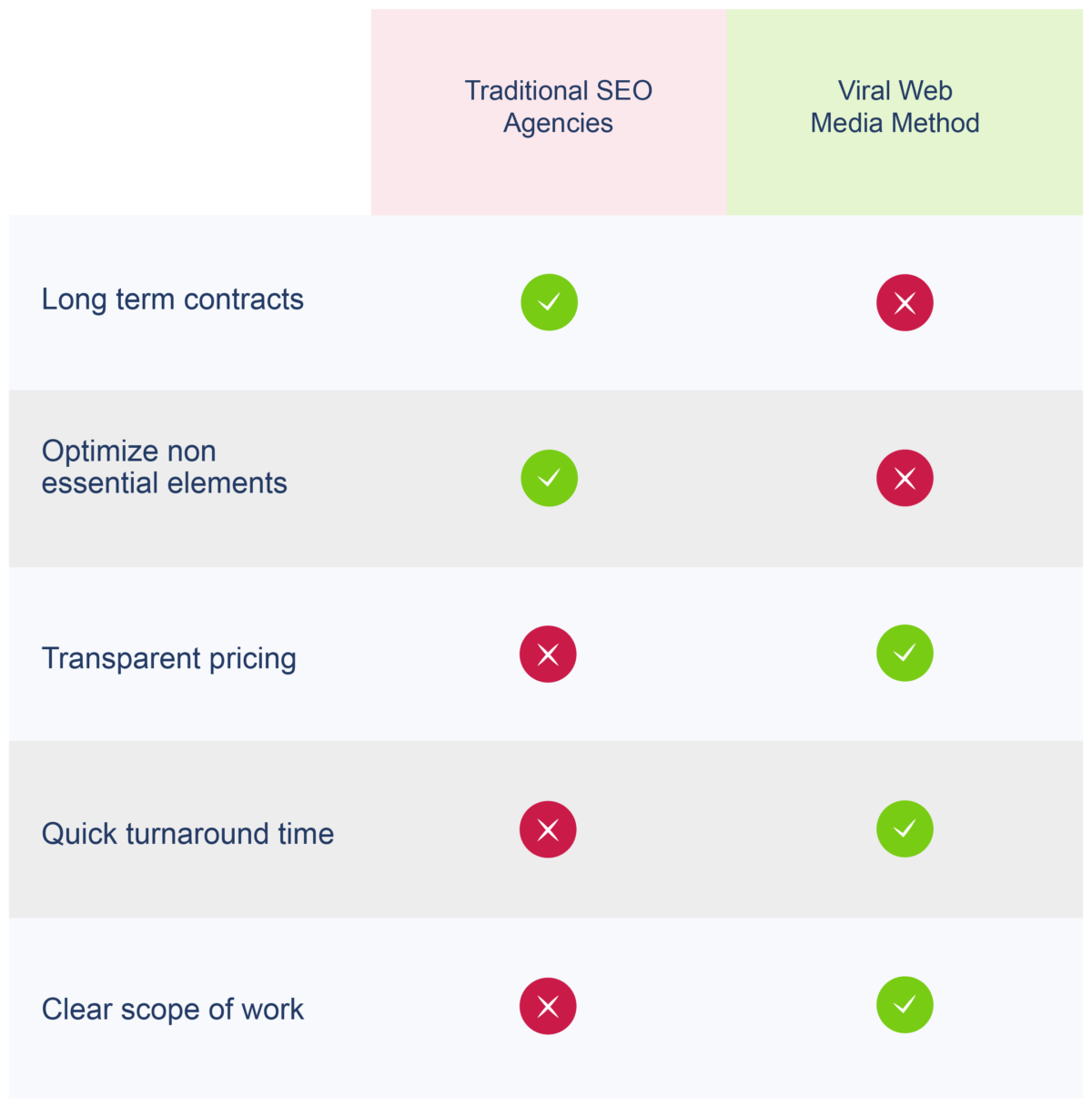 Best SEO Agency in San Jose
We are a lead generation focused SEO agency.
Our approach is different in that most SEO agencies in that most of the work done to your website is a 1 time action.  We believe that you shouldn't have to pay for the time waiting for your website to rank.
At Viral Web Media, we batch work into short "sprints" that things done as fast as possible.
Stop paying for SEO work that you don't need.
SEO Agency for Financial Services
Financial advisors who consistently improve their online presence in search engines know that it's the best way to increase marketing ROI.
Being ranked in the top results for important keywords not only gets you found online, it also presents you as a respected leader in the industry. Our understanding of this is why we're the top SEO agency for financial services and businesses looking to increase their inbound leads.
We're proud to be a inbound lead focused SEO agency for financial advisors and lead dependant businesses offering SEO services in San Jose and around the country.
We ensure that best practices and SEO strategies are implemented.
From technical SEO like proper meta description, descriptive title tags, to reaching the eyes and ears of your target audience; don't wait to make the best decision for the future of your business.
Contact us now to learn how search engine optimization can add fuel to the growth of your business.
Hire Lead Generation SEO Experts
Viral Web Media is the leading Lead Generation Agency in San Jose.  We have the solutions needed to get business owners on top of the search engines.  Our search engine optimization services include social media marketing, SEO strategies and marketing campaigns that are tailored  to target potential customers and convert them into new customers.
While other SEO Lead Generation Services in California may seem to offer similar services, we are the only agency that guarantees improvement on your traffic-to-lead ratio.
We are the lead generation SEO expert in San Jose because we understand the difference between volume and quality when it comes to online traffic.  Small businesses and large business alike need to get their website found by their target audience, and not just by some random web browser visitor.
Contact us today to learn how we put our SEO strategies and digital marketing services to work and outperform your current digital marketing agency.
Click let's talk for your free consult with the best SEO lead generation company San Jose has to offer and th Hire the premier SEO lead generation agency in California to dominate online presence.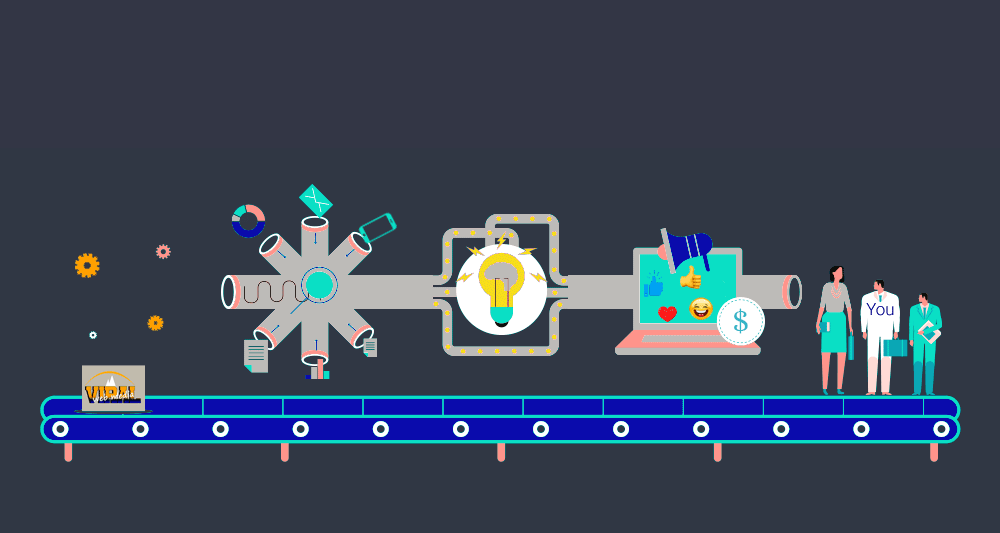 We Generate Leads for Financial Advisors with SEO Focused Content Marketing and Online Funneling
The bulk of financial services have moved online – and there's no reason that this will slow down anytime soon, especially in a post-pandemic age. Many in the financial services industry are considering ways to incorporate inbound marketing strategies to see reliable and sustainable revenue growth.
By establishing a content and link building strategy, you can funnel and link valuable content to specific landing pages on your website and put your prospect in front of an offer they can't refuse.  This form of content marketing educates visitors, builds trust, and helps you get ranked on google for specific keywords all at the same time.
Search engine optimization(SEO) is simple in concept but often complicated in execution. Conceptually, it's about getting ranked on the first page of search engines for strategically chosen keywords. Execution-wise, there are a few factors to consider including keyword focused content, internal and external linking strategy, and technical SEO audits and adjustments for search engines like google.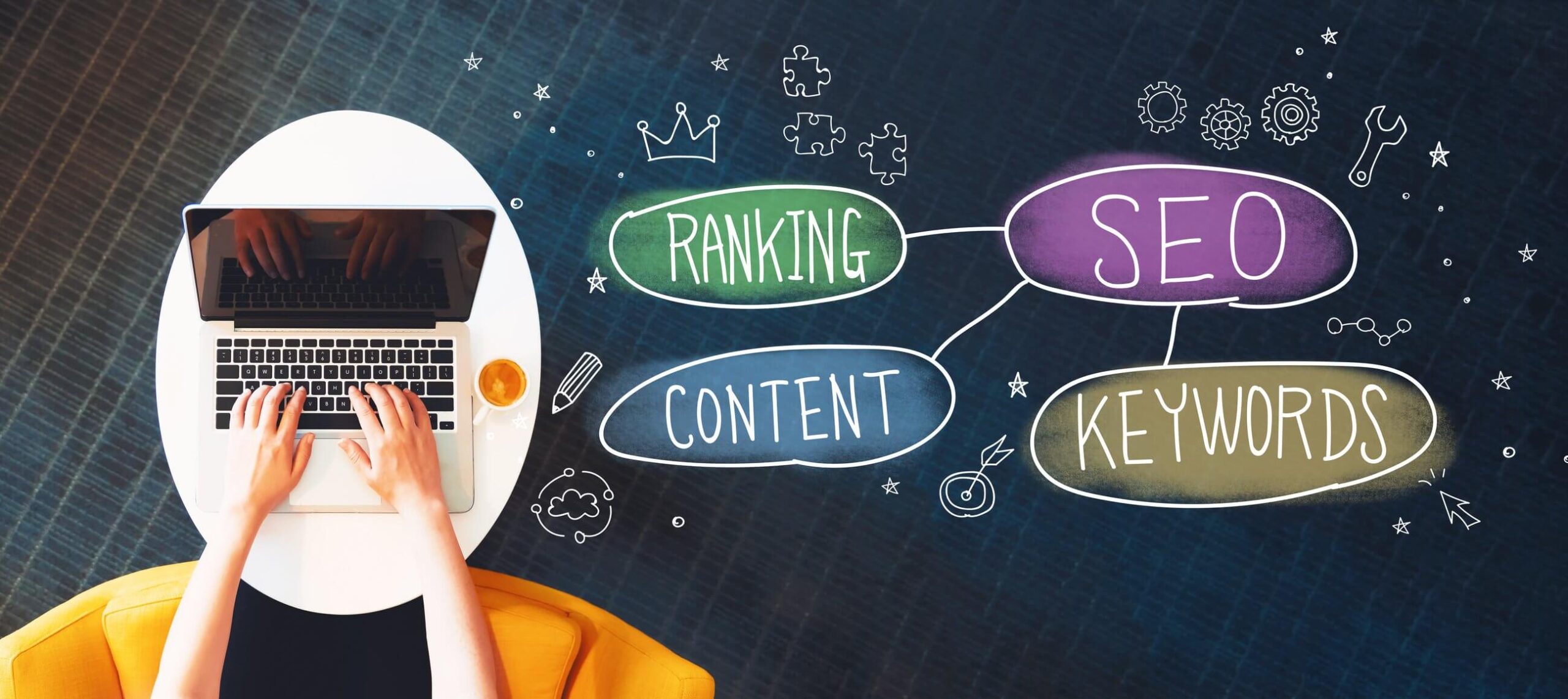 So what makes search engine optimization so powerful?
Well with paid advertising like PPC campaigns, you are soliciting the buyer and they know it because they can see its a targeted ad. With SEO, the customer is actively LOOKING for what you offer without being pushed. Once rankings are established, it's essentially free unless you have strong competitors constantly working to outrank you.
Done right, online inbound marketing can pay huge dividends as far as the ROI of a marketing effort.
You also need to have an offer that convinces the visitor to get involved after they visit but thats another subject we can cover another time.
In a business environment that thrives on word-of-mouth, it's easy to question the long-term value that a digital strategy would bring. Let's break down the key differentiators between inbound and outbound referrals to help you make an educated decision about your next strategic move.
Outbound vs Inbound marketing methods
The financial advisor that does nothing but outbound marketing – cold calls, direct mail, email marketing etc. – will never be able to generate business without attaching his or her time and effort.
The financial advisor that does nothing but inbound marketing – content marketing, SEO, video and online media, etc. – will usually have to wait a few months for those efforts to pay off. Great results just don't happen overnight…
You may recall this familiar quote from the classic film, Field of Dreams: "If you build it, they will come." Inbound marketing allows your business and services to be found online by people that are already searching for something particular.
Online inbound marketing is a strategy that utilizes many forms of pull marketing—content marketing, blogs, search engine optimization (SEO), —to create awareness and attract new business.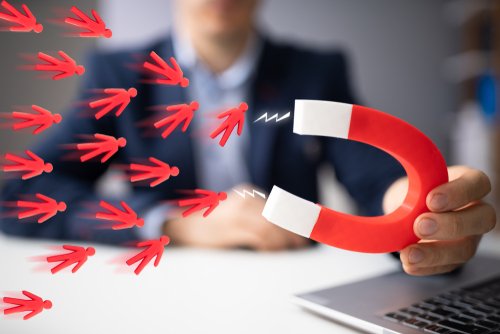 Done right it will help you educate visitors, build trust, and attract potential leads. It also helps manage client expectations and boost communication to maintain trust.
Google can seem complicated at times but SEO(search engine optimization) is about finding ways to get ranked for strategically chosen keywords.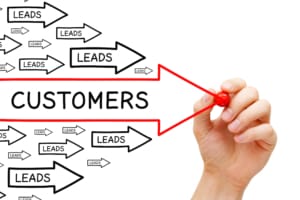 In general, visitors have a need that needs to be met, they are seeking help for that need, they do a quick search and find you – and boom – they get involved with your lead capture offer.
By attracting your audience wtih SEO optimised and valuable content tailored to their needs and paint points, you can ensure that these information-seekers will chose you. It's important to provide value and trust to receive it.
By Creating inbound assets (evergreen content) that will pull in referrals for years to come, you can build trust, authority, and search engine rankings all geared towards attracting leads and establishing yourself in the industry for the long term.
These kinds of Inbound referrals are going to be your most qualified leads, with much higher conversion rates than outbound methods because delivering valuable content allows you to build trust as a leader and expert.
There are two main ways that you'll receive inbound referral traffic as a professional in the financial services space:
Someone was looking for your services and found you organically
Someone was convinced by a friend due to a positive experience they may have had with your firm.
The commonalities in these two instances is trust. Either you've established trust by providing helpful, valuable information that answers their questions or speaks to their pain points through solid content efforts – or – you've earned the trust through a direct personal client referral.
SEO and Content Marketing is one of the only ways you can have complete transparency when it comes to analytics. You can track conversions, ROI, referrals, leads, sales, and more from links on and off your site. This means you have actual numbers that determine the influence of your marketing investment. It's very simple to build a cost-benefit analysis.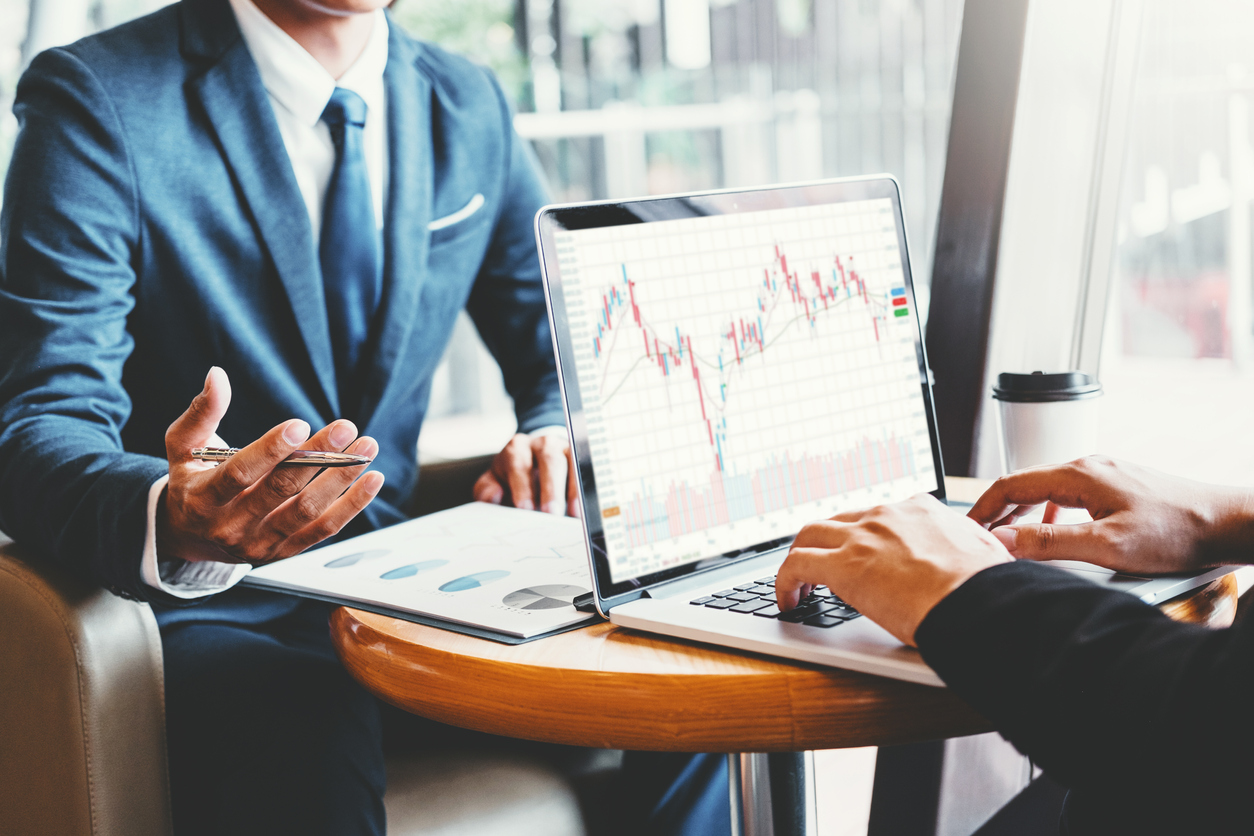 Outbound Referral Traffic
Now, that we've unpacked inbound referral traffic, let's look at the competing view of outbound referrals. Think of outbound marketing as your traditional advertising methods. Some may even use the term 'interruption marketing' in conjunction with outbound marketing methods. The outreach was unsolicited and unexpected.
Outbound referrals are nowhere as warm or qualified as a referral won from an inbound marketing strategy because inbound referral is more of an organic pull, while outbout referrals are received through a weighty push
Outbound referrals involve a large ask on your part, with a lot of your time and effort involved, and often hefty marketing expenses behind it. At the start of an outbound lead conversation, there is little to no trust between you and the prospect.
Can outbound methods work to capitalize on referral traffic and win the business of a lead? Absolutely! But understand that not all referrals are created equally. Outbound referrals are not always ineffective, you may just have a few extra steps to qualify the individual into understanding how your financial products or financial services can help them.
How Do I Get an Inbound Referral?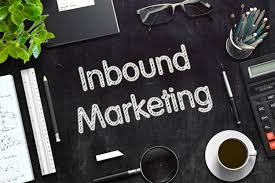 Inbound lead generation will not happen overnight. It's more likely that you'll have about a 3 to 6 month period of ramp-up time before you start seeing results. It takes time to implement the strategy and for google to index your website onchanges once all the changes have been finished.
You're also not the only financial service provider that can satisfy the needs of an investor. Realistically, your potential clients can go to another firm and find a solution. Yet – if you've received a referral through inbound traffic, you've in theory already been chosen by this individual having contacted you from your website. This can speed up the sales cycle for you because this lead is far more qualified in their buyer's journey.
So, how do you get started with inbound referrals? Great question.
Start by delighting your current customers and engaging targeted audiences by producing valuable content consistently. Create content on pages and Blog regularly. Create resources on your website that are focused on specific needs and challenges. Landing on your site is the first part, but providing an enticing offer that makes them want to submit their information will push them even further down the pipeline.
Revenue Growth with Inbound Marketing for Financial Services
We understand that a referral is not the only way to grow your business. Targeted SEO traffic is simply one important component of a larger sales and marketing strategy. Your financial institution should be considering how to better combat against the disruptive trends in the industry. The marketplace waits and slows for no one. More than likely, the winner of the search results race will also win the business.
We are a digital growth agency that understands the financial services industry, from commercial finance, private money lending, accounting, and bank marketing. We've got you and your clients covered. Our team of experts are armed with the best tools and knowledge to generate qualified leads through inbound marketing. Together with your sales systems in place, we can close your inbound referral leads into sustainable revenue for your business.
Do you need help with digital marketing? Fill in this form to get in touch.
[contact-form-7 id="131" title="Contact Page Form"]