Online Marketing Done Right for Financial Advisors, Financial Planners, and Wealth Managers
Get calls from ideal prospects by partnering with the digital marketing experts that know your industry!
OUR SEO SPRINT GENERATES LONG TERM
CLIENTS PROVIDING:
CANCEL YOUR ENDLESS "SEO RETAINER" AND GET RANKED THE FIRST TIME WITH A STRATEGY THAT GENERATES LEADS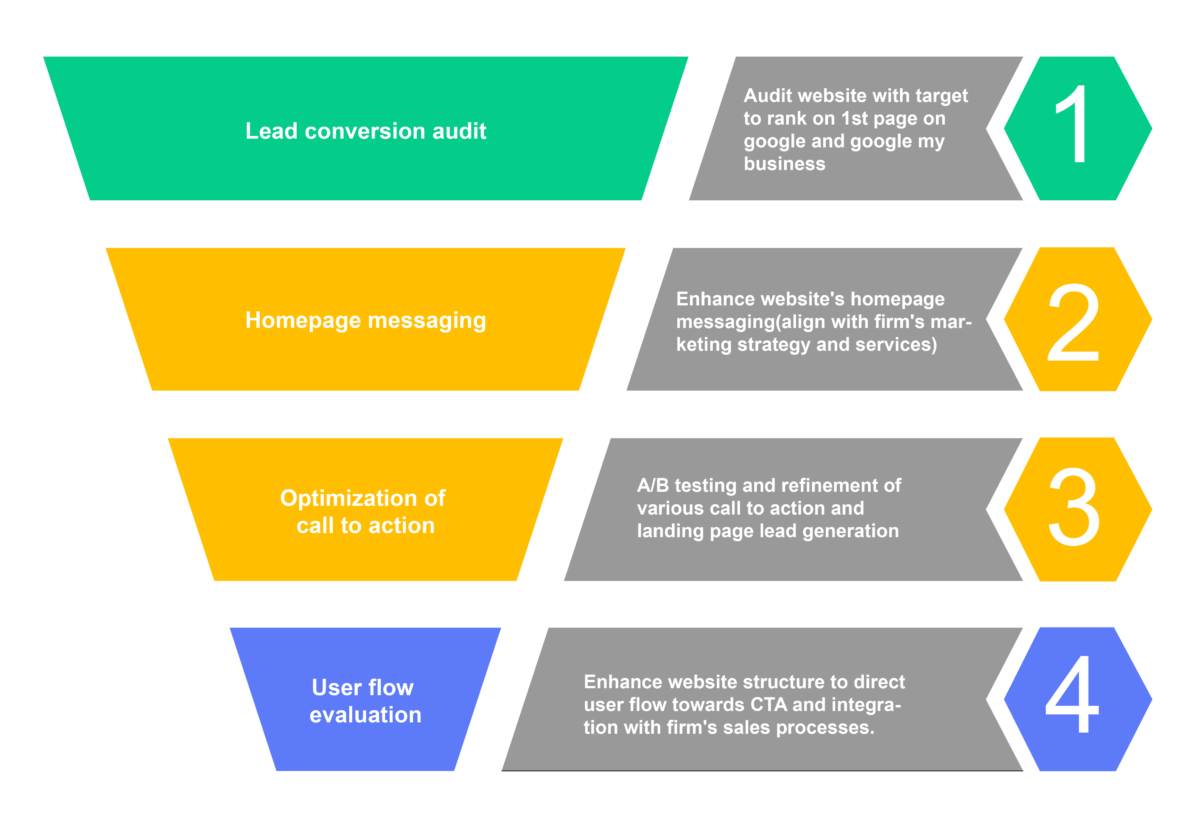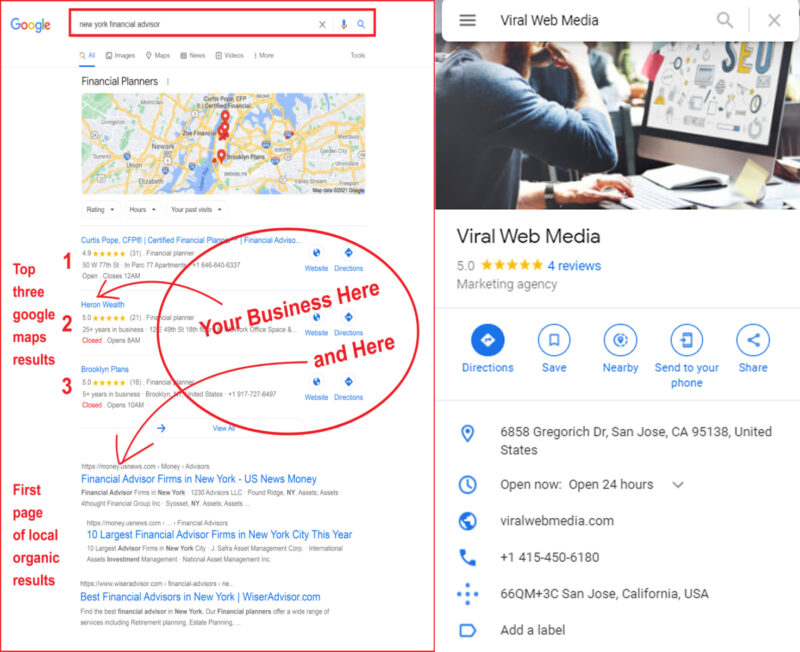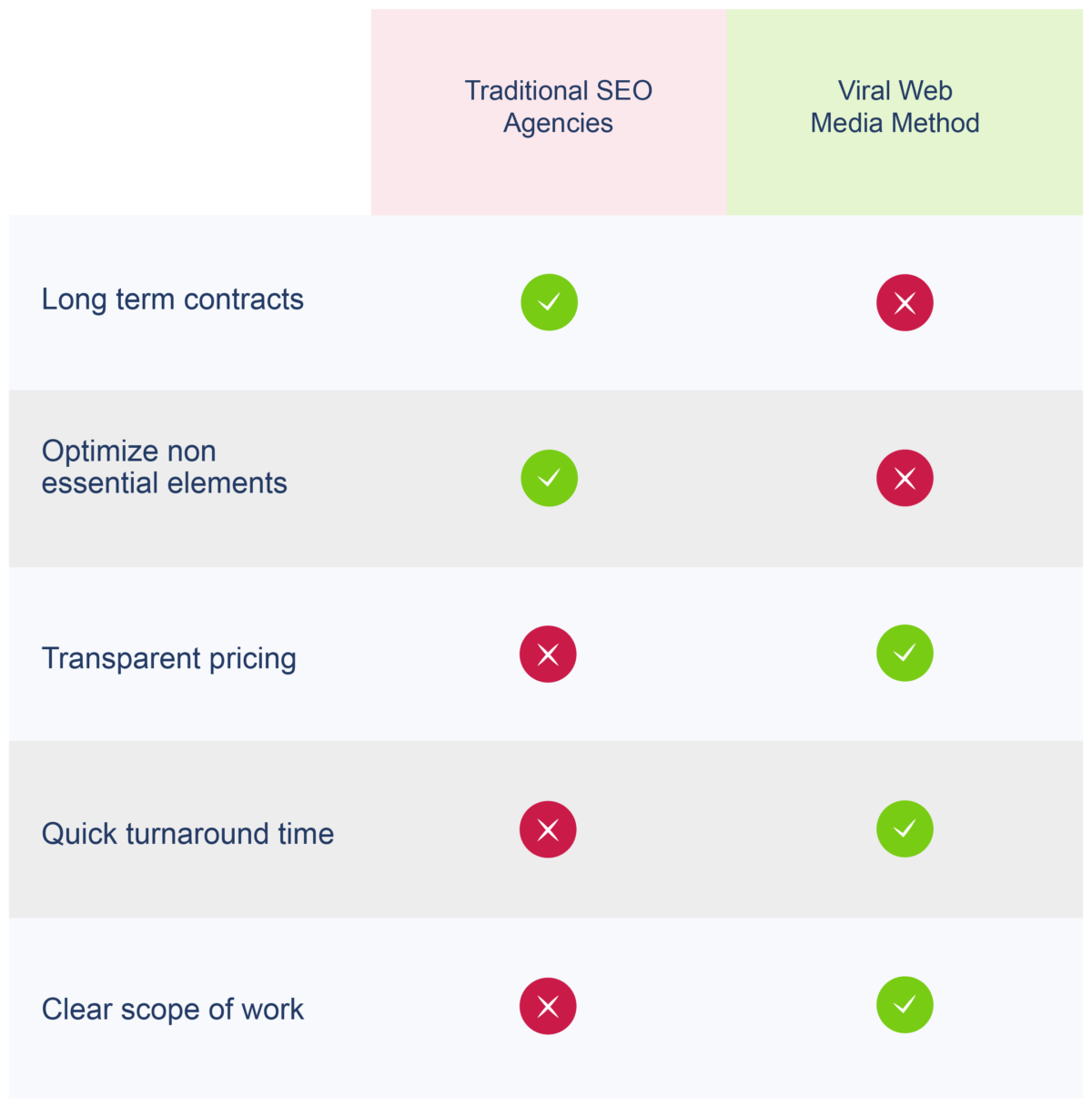 Best SEO Agency in San Jose
We are a lead generation focused SEO agency.
Our approach is different in that most SEO agencies in that most of the work done to your website is a 1 time action.  We believe that you shouldn't have to pay for the time waiting for your website to rank.
At Viral Web Media, we batch work into short "sprints" that things done as fast as possible.
Stop paying for SEO work that you don't need.
SEO Agency for Financial Services
Financial advisors who consistently improve their online presence in search engines know that it's the best way to increase marketing ROI.
Being ranked in the top results for important keywords not only gets you found online, it also presents you as a respected leader in the industry. Our understanding of this is why we're the top SEO agency for financial services and businesses looking to increase their inbound leads.
We're proud to be a inbound lead focused SEO agency for financial advisors and lead dependant businesses offering SEO services in San Jose and around the country.
We ensure that best practices and SEO strategies are implemented.
From technical SEO like proper meta description, descriptive title tags, to reaching the eyes and ears of your target audience; don't wait to make the best decision for the future of your business.
Contact us now to learn how search engine optimization can add fuel to the growth of your business.
Hire Lead Generation SEO Experts
Viral Web Media is the leading Lead Generation Agency in San Jose.  We have the solutions needed to get business owners on top of the search engines.  Our search engine optimization services include social media marketing, SEO strategies and marketing campaigns that are tailored  to target potential customers and convert them into new customers.
While other SEO Lead Generation Services in California may seem to offer similar services, we are the only agency that guarantees improvement on your traffic-to-lead ratio.
We are the lead generation SEO expert in San Jose because we understand the difference between volume and quality when it comes to online traffic.  Small businesses and large business alike need to get their website found by their target audience, and not just by some random web browser visitor.
Contact us today to learn how we put our SEO strategies and digital marketing services to work and outperform your current digital marketing agency.
Click let's talk for your free consult with the best SEO lead generation company San Jose has to offer and th Hire the premier SEO lead generation agency in California to dominate online presence.
Are you looking for ways to generate more leads for your business? If so, then you're in the right place especially if you're a service-based business.
This is because service based businesses are dependent on generating visits for growth.  Without potential clients, customers, and new lead acquisition, scaled growth is impossible for financial advisors and simular services.
Based in San Jose CA, we're a digital marketing company working locally in the Silicon Valley as well as for businesses across the nation of the United States offering local SEO campaigns.
As your San Jose SEO expert, our local SEO services offer processes that help business owners improve their online visibility and their ranking on search engines like Google and Bing.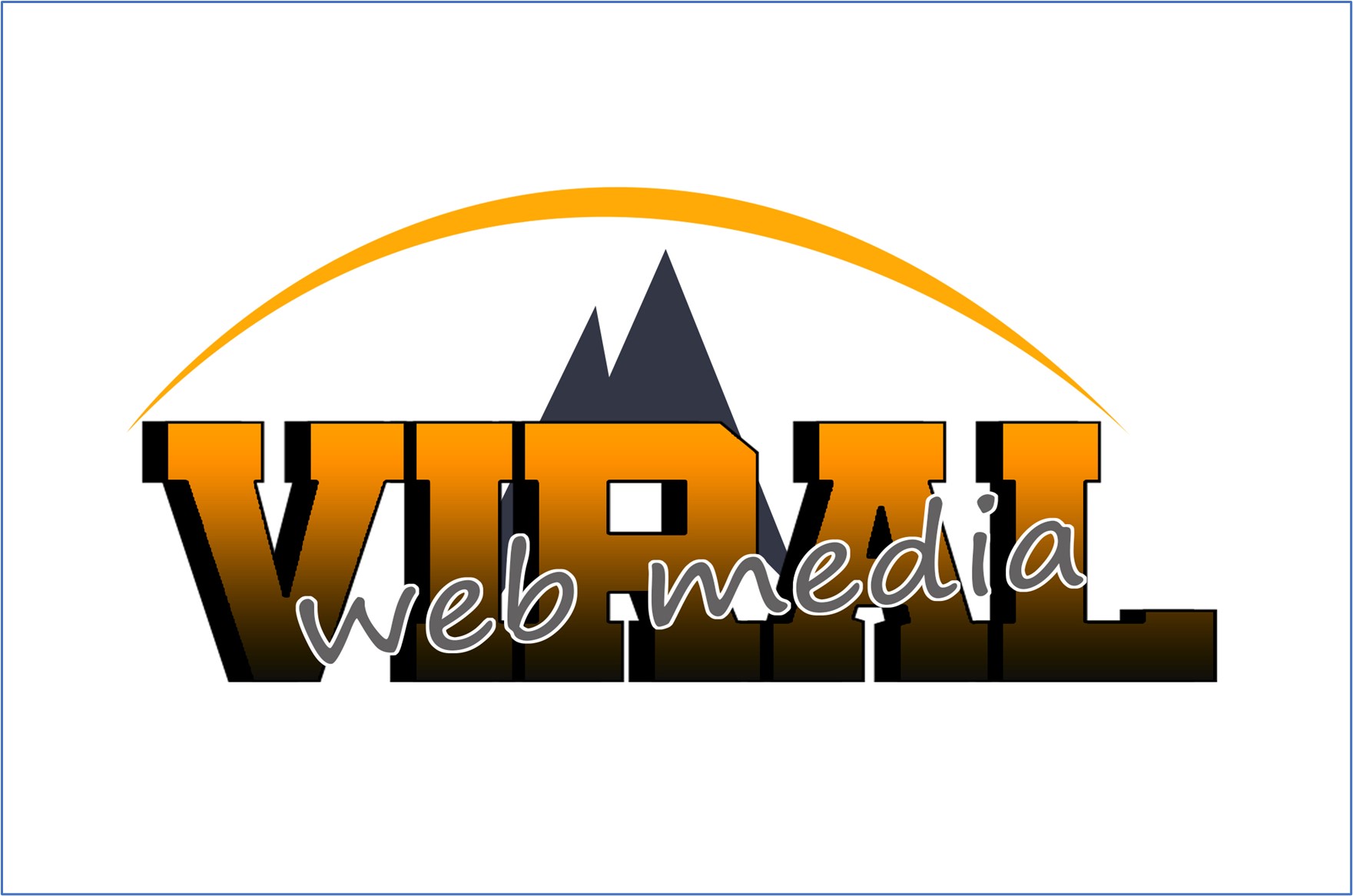 Before you give us a ring, we recommend as the first step to take is to check out our case studies, testimonials, and informative video content on youtube to learn more about what we do.
Digital marketing services are often reported by small businesses as the primary means business owners and large businesses generate inbound leads for their sales team.
The digital world offers enormous benefits without the additional time and energy associated with costly outbound marketing efforts like cold calling, active network, and continuous email campaigns and email lists.
Why hire SEO Services for Financial Advisors
SEO is a great way to gain a competitive edge. With the right marketing plan, your site ranks higher and you gain more interest from your target audience.  Website visitors as well as potential customers find your site as it progressively ranks higher on google.
But how do you go about making sure your website ranks higher with SEO? And what are the best strategies for maximizing lead generation with your digital marketing strategy? Keep reading to find out.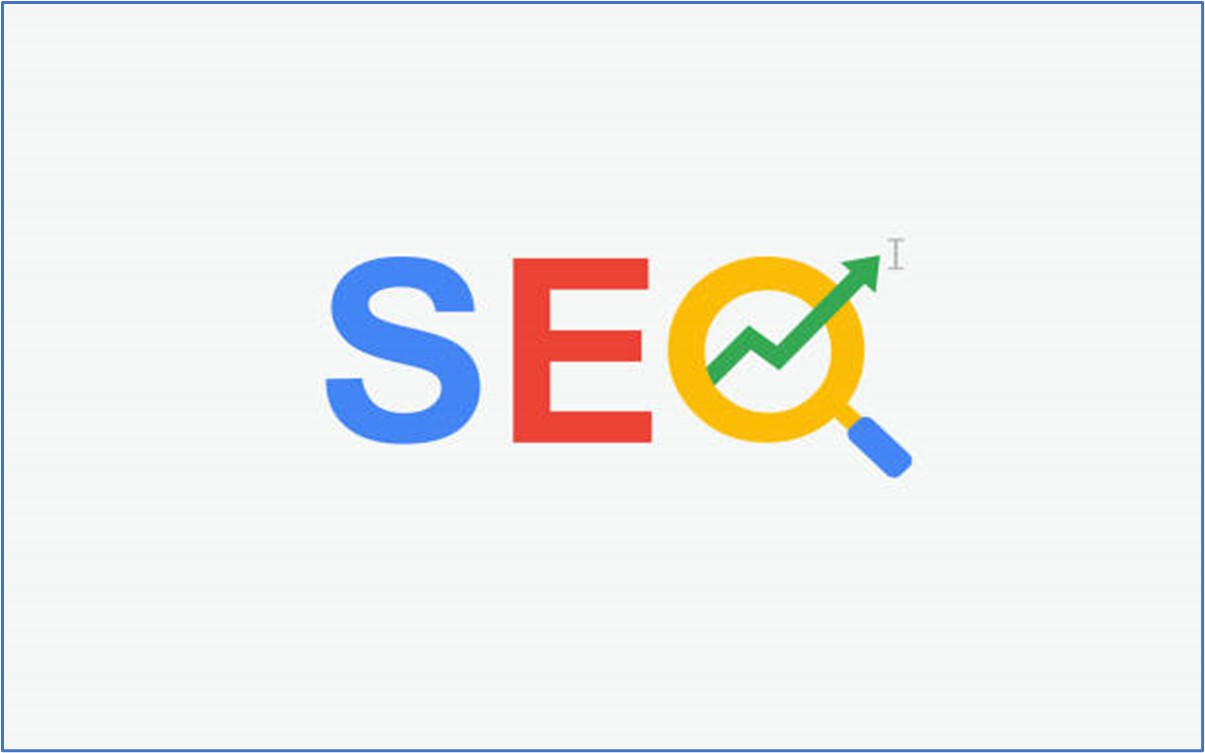 SEO Services for Financial Advisors Maximize Lead Generation
What is SEO and Why is it Important for Lead Generation?
SEO or search engine optimization, is a long-term marketing strategy employed to improve a website's visibility and organic search results in google for targeted search terms.
In order to engage in a successful SEO campaign and get to the top of search results, one must understand how search engines work.
Search engines are used by people all over the world when they are looking for specific information on the internet.
When prospective clients type in a query or keyword into a search engine, the search engine scans through all indexed websites and returns results to the user based on relevancy.
The goal of technical SEO is to ensure that your website appears as high up on the list as possible.  This increased visibility will lead to more organic traffic coming to your site. This means new clients for your business.
SEO Agency for Financial Services:  Types of SEO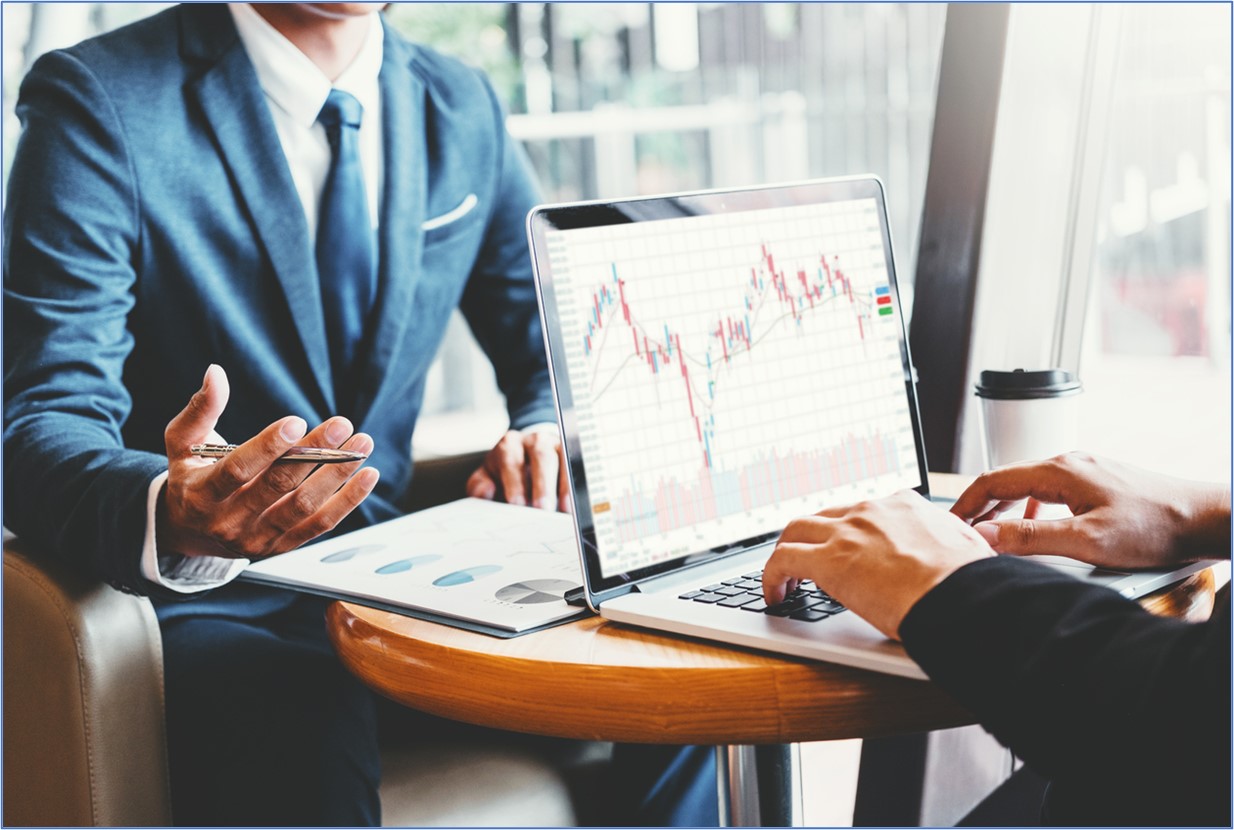 There are two main types of SEO that an SEO company will work on: These are; On-page SEO and Off-page SEO.
On-page SEO refers to optimizing your website's high-quality content and structure so that it's easier for search engines to index and rank your site.
High-quality Content marketing employed by professional digital marketers includes things like content strategy, content creation,  content development, having well-organized website navigation, and ensuring that your website's code is clean and free of errors.
Off-page SEO, on the other hand, refers to everything you can do off of your website on other platforms to help improve its ranking in search engine results pages (SERPs).
This includes things like building links from other high-quality websites, PPC campaigns, email campaigns, promoting your website on social media, and creating informative guest blog posts linking back to your website about topics related to your business.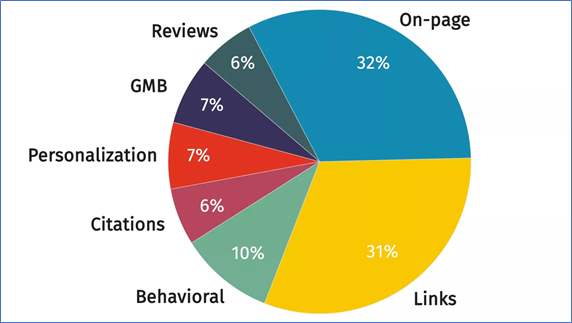 Both On-Page and Off-Page SEO are important for generating high-quality leads because they help you attract more visitors to your website with a blog post that generates inbound leads.
Benefits of SEO for Lead Generation
There are many good reasons why SEO performs the best among other lead generation services:
Increased Visibility: As we mentioned before, one of the main goals of SEO is increased visibility in SERPs or search engine results page.
This is important for becoming an industry leader because the more visible your website is to ideal clients and new customers, the more likely they'll get involved and potentially   subscribe to your email marketing list.
Cost-Effective: Unlike many other marketing strategies out there, SEO is relatively low-cost and has a proven track record especially if you consider the long-term ROI it can provide to your marketing investment.
Once you've optimized your website design and architecture structure from a lead generation perspective with a website designer, you'll reap the many benefits without having to keep putting money into it month after month.  Once setup is done, its finished.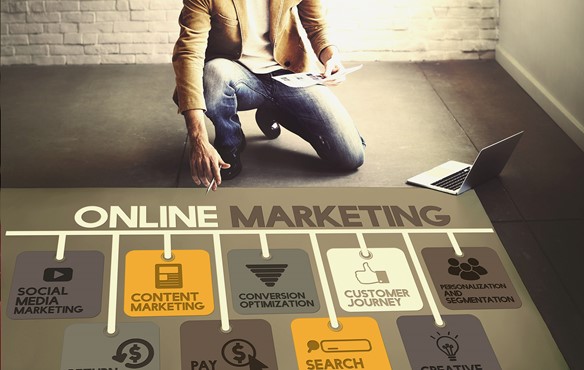 This is one of the reasons why organic SEO is advantageous compared to other paid advertising campaigns.  Because although SEO can take some time, once actions are taken, they generally retain their value over time as you build upon the foundation you have built online.
Although other forms of paid Marketing Campaigns and PPC  campaigns are quick and effective, once the budget has been  spent, they stop working for you instantly as well.
Helps You Target Your Ideal Customer: Through effective keyword research, your digital marketing firm can identify what terms potential customers are searching for online and then use those keywords throughout your website to catch the interest of potential clients. With an optimized meta description, title tags, and high-value content; your ideal client will find you and take action to contact you.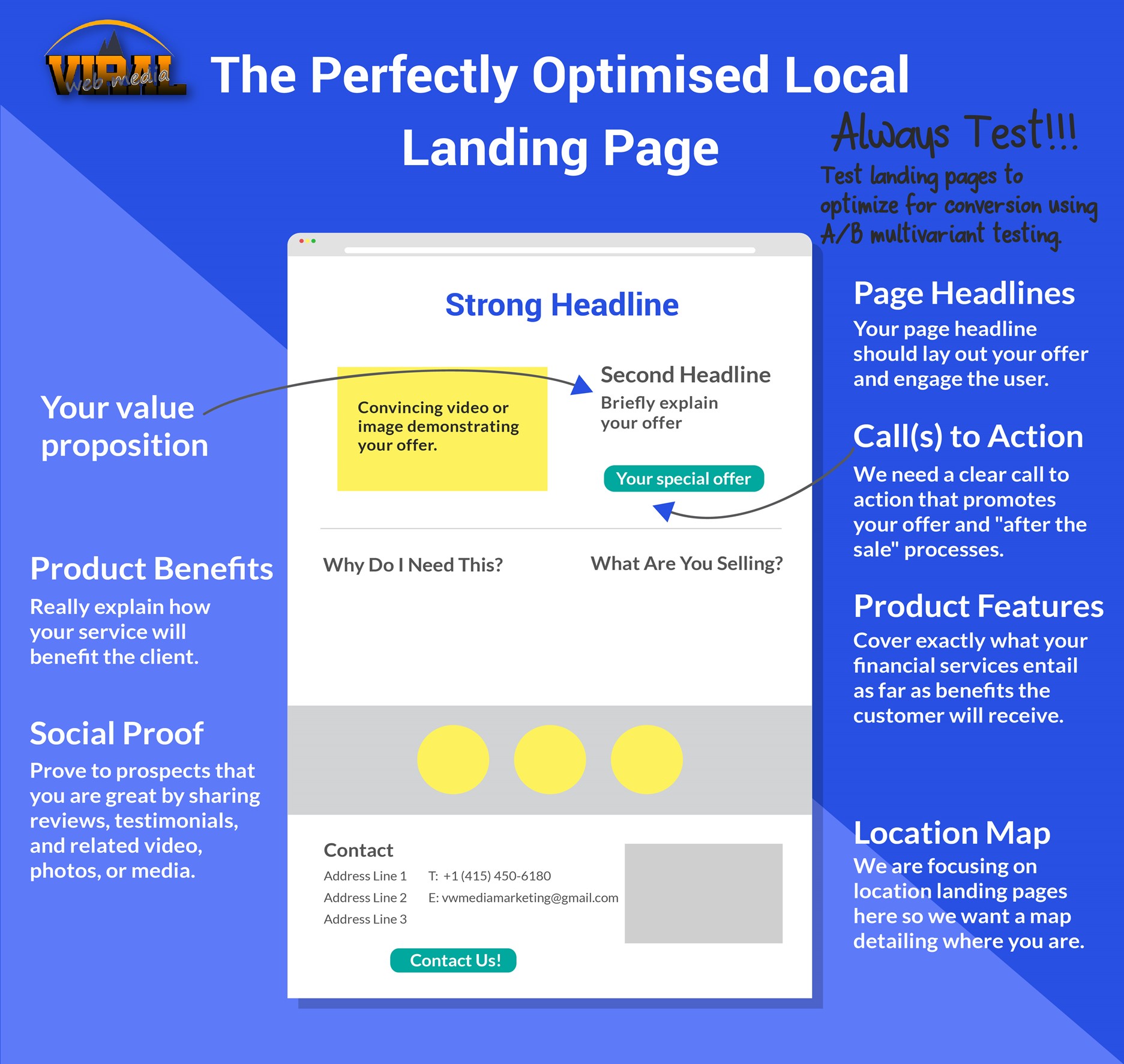 The enormous benefits of SEO are many; and all this can help increase both conversion rates to attract new customers.
Done the right way, having a strong online presence will also work to improve customer satisfaction and encourage repeat business among your current clients as you provide valuable information and  build a strong online community.
Key SEO Strategies to Maximize Lead Generation
One of the most important things you can do to improve your online presence is to optimize your web pages for search engines. This means making sure that your web design is structured in a way that makes it easy for search engines to find and index your content.
There are a number of ways that web designers optimize your website for SEO and lead gen, but some of the most important include:
Technical SEO
Ensuring that your site is mobile-friendly: With more and more people using mobile devices to search the web, it's essential that your site is designed to be viewed on smaller screens.
Make sure your site loads quickly: Search engines penalize sites that take too long to load, so it's important to ensure that your pages load quickly.
Using relevant and keyword-rich titles and descriptions: Best practices in web development include adding the best title and description tags possible. This is one of the first things that search engines look at when indexing a page.  It's a good idea to make sure these are accurate and reflective of the content on the page.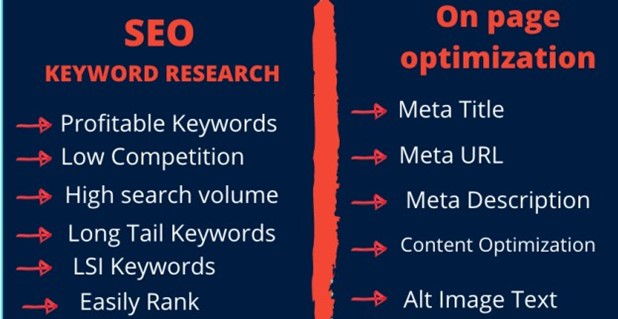 Keyword Research & Targeting
Another key SEO strategy for generating leads is conducting professional keyword research and targeting. By identifying the right keywords—and incorporating them into your website in the best way possible—you can attract leads who are actively searching for what you have to offer.
There are a number of marketing tools available at our internet marketing company to help us with keyword research.  Some of the most popular include Google AdWords Keyword Planner and Moz Keyword Explorer.
Once you've identified relevant keywords, there are a number of ways to incorporate them into your website.  We will list a few important ways but it's important to know that effectively optimizing a webpage correctly involves a set of complex processes that have been mastered by SEO marketers over years of learning.
Include them in your page titles and descriptions: the title tag and descriptions are one of the first things that search engines look at when indexing a page. Including keywords here can help improve your chances of ranking for those terms.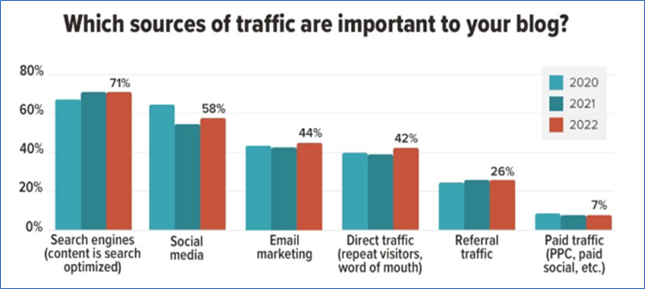 Using them in your headings and subheadings: Headings and subheadings provide another great opportunity to insert keywords naturally into your content.
In addition to helping with SEO, including these keywords in a structured way for google's search engine crawlers can get you ranked and also make your content more readable for users.
Benefits of On-page and Off-page Optimization
In addition to optimizing your website and incorporating keywords into your content, there are a number of other SEO strategies that an SEO agency can use to generate leads.
These strategies include on-page optimization (such as using proper tag structures and sharing on social media platforms) and off-page optimization (such as building links from high-quality websites).
Both on-page and off-page optimization are important for inbound marketing lead gen.  This means you need a professional who can manage link building and reputation building off-site as well as on-site optimization.  The specific techniques you use will vary depending on your goals and the nature of your business.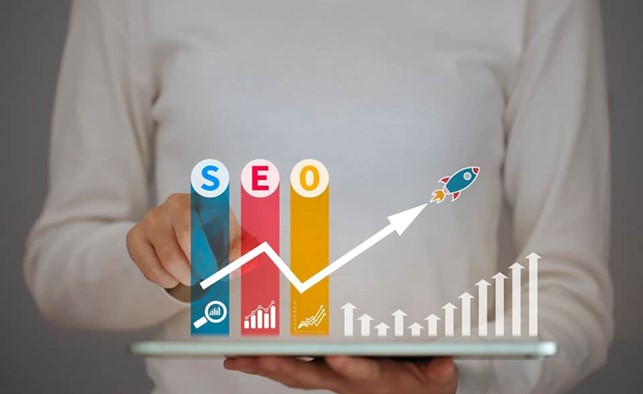 Some common on-page optimization techniques include:
Improving site speed: As we mentioned above, search engines penalize sites that take too long to load. Improving your site speed can help improve your ranking in search results.
Improving user experience: Another important ranking factor for search engines is user experience. Make sure your site is easy to navigate and provide a good user experience.  This can help improve your ranking and generate more leads as your website becomes more search engine friendly.
Increasing social media presence: Social shares and signals are an increasingly important part of SEO, so it's important to make it easy for users to share your content on social media accounts.
By setting up trackers, we'll know what social platforms are driving traffic to your website and which social media campaigns are actually working.
One of the best ways of improving your social media marketing is to add social share buttons to your blog posts so that your website content can be quickl shared on social media posts across many platforms.
Off-page optimization techniques include:
Link building: One of the most important factors for ranking in search engine results is the number and quality of links pointing to your website.  In much the same way we add scientific peer reviewed journals to our graduate study articles, links give your website authority in the eyes of search engines.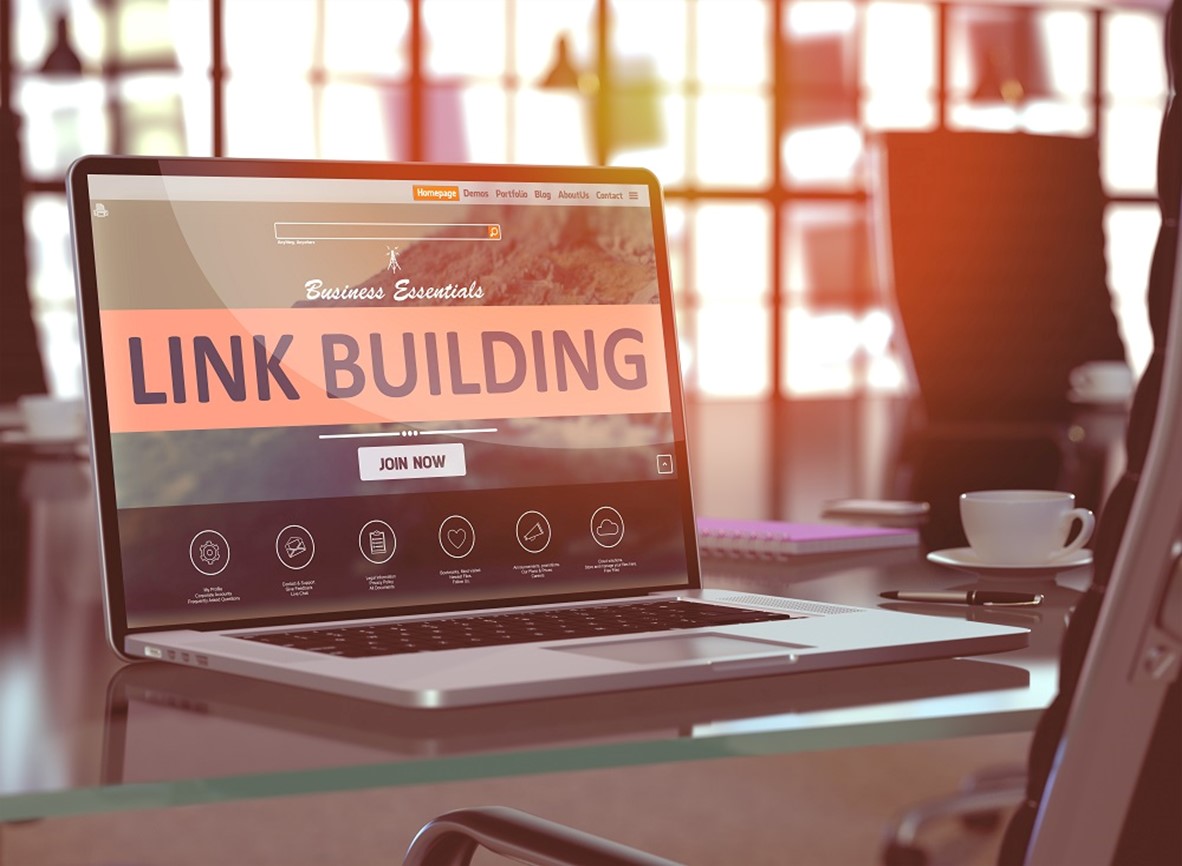 Creating high-quality content and promoting it on other websites as a guest post can help you build links back to your site and improve your ranking in search results.
A great way of building website authority with link building is to hire a team of SEO experts who already have years of experience as it can be a highly technical and complex process.
Local citations: If you're targeting local leads, it's important to make sure you have accurate local citations—mentions of your business name, address, and phone number on other websites.
These citations help signal to search engines that you're a reputable local business and among the industry leaders. All this helps improve your chances of appearing in local search results.
Measuring the Impact of Online Marketing For Financial Advisors
In order to gauge the effectiveness of your digital marketing efforts, it's important to track your progress and performance over time.
There are a number of ways to do this, but some key metrics to track are the end result.  This includes website traffic data leads generated from your website, and conversions (leads converted into customers and new business).
There are a number of digital marketing tools you can use to track all this data.  For example, Google Analytics, google my business, and other web analytics platforms help by tracking your SEO performance metrics over time.  This way you can identify trends and patterns in terms of how well your website is ranking for relevant keywords.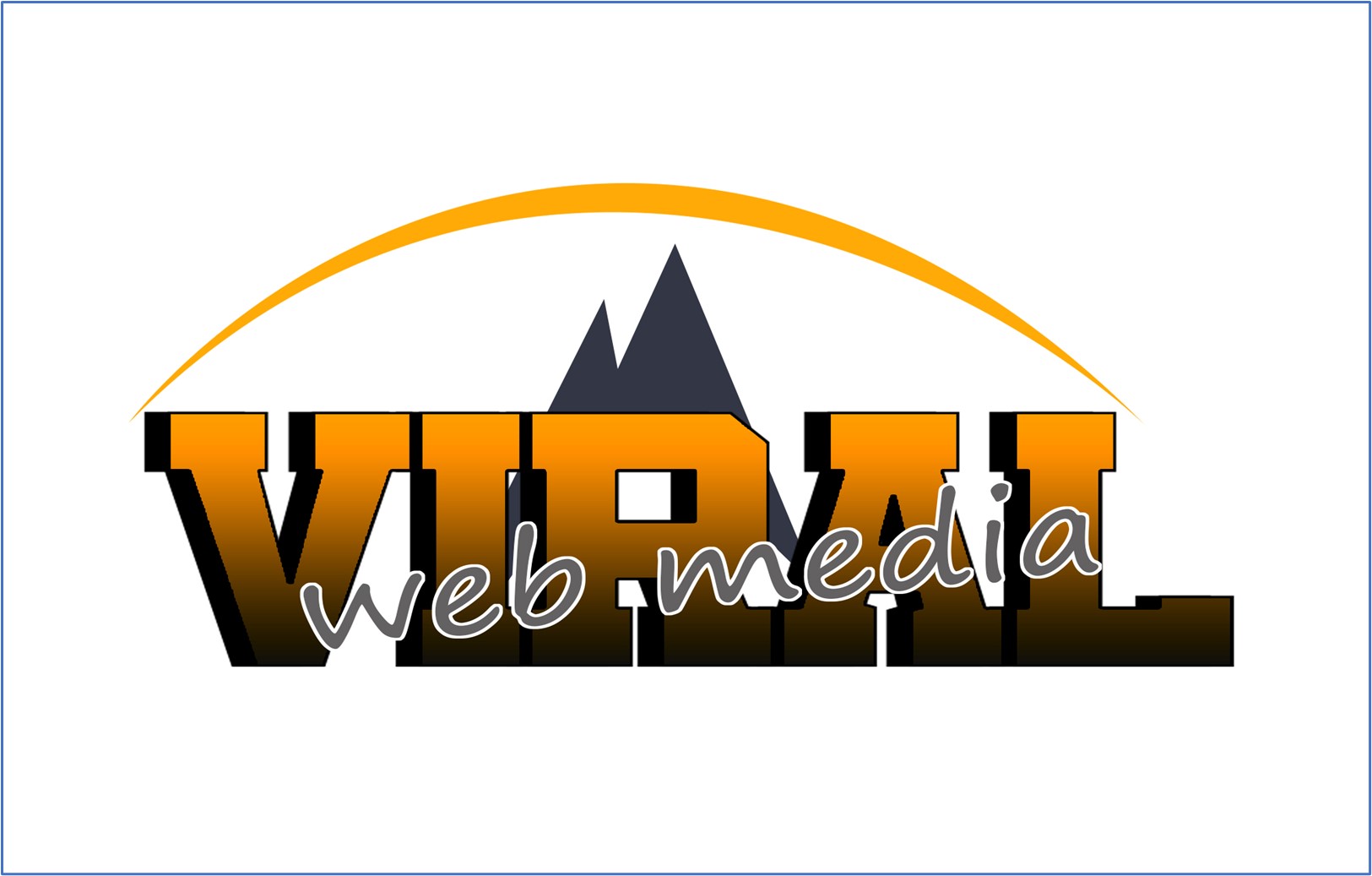 You'll be able to identify specific needs as you measure the volume of web traffic coming to your site, and how many leads are being generated from your site.
This data will be crucial in helping you to adjust your SEO strategy moving forward in order to further improve your lead generation results.
Analyzing Your Lead Generation Results
Once you have collected and analyzed your data, it is important to take some time to evaluate the results in order to determine what is working well and what could be improved.
Some key things to look at include the quality of leads being generated (e.g., are these qualified leads that are likely to convert into customers?).  What is the overal quantity of leads being generated (are there enough leads coming in?). What is the cost per lead (how much are you spending on SEO in relation to the number of leads being generated?).
By taking a close look at your lead generation results, you can gain valuable insights that will help you fine-tune your SEO strategy going forward and maximize your return on investment.
Our goal for you is to help you conduct the highest quality marketing programs at an affordable price that falls in your marketing budget.
Conclusion
Are you looking for a top lead generation SEO agency in San Jose, CA? Our team of experienced professionals has been providing successful SEO services to businesses in the area for years.
We can help your business maximize its online potential by improving your search engine rankings, optimizing content, and targeting the right audience. Contact us today to learn how we can help generate more leads for your business.
SEO is a powerful tool for lead generation for both large and small businesses. By following the tips in this financial services SEO template from our team of experts, you can maximize its effectiveness.
In optimizing your website for SEO and conducting vital keyword research, you ensure that your site is visible to your target market.
And by tracking and analyzing your results and other valuable information, you can continually update and improve your lead generation strategy. If you want to gain brand awareness and generate more leads, incorporate SEO into your plan today.
The Best SEO agency for financial services
Viral web media is a digital marketing agency providing services in the financial services industry for financial advisors, financial planners, and financial services companies in the finance industry.
In addition to helping financial firms and financial companies, we're a digital marketing agency that also helps other lead-dependent service industries such as real estate, healthcare services, law firms, and Insurance services.
Our services are often tailored for the financial advisor, financial planner, or investment advisor looking for the best way to grow their financial institutions in the financial industry in the local area. Our San Jose SEO services serve San Jose businesses, the San Jose area, Santa Clara, as well as all local businesses nationally.
You're in the right place especially if you're a financial firm or a business that's dependent on lead acquisition for scaled growth.
Since we're a digital marketing agency working with financial firms, financial companies, and investment advisors in the financial services sector, we've built a set of custom tools, systems and processes to serve the market that can compete against the strongest competitors online and win.
Our processes are custom built with one thought in mind along the way; providing value and leads and earning more for our clients than what we actually charge.
If you don't stand to benefit from investing in our services than we simply won't work with you.  And we take this same philosophy with the other service industries we've served as well including real estate, healthcare services, law firms, and Insurance services.
Our success starts and ends with your success as a business.  We take this very seriously and we wouldn't be in business if we didn't.
So contact us today, let's talk and find the right online strategy for your needs so you can build a bigger and better future for your financial business.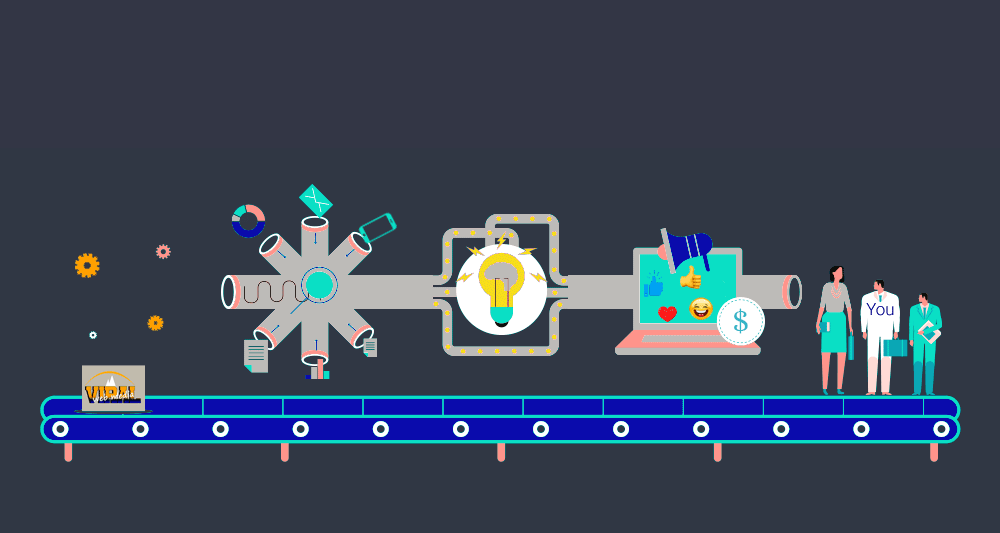 We Generate Leads for Financial Advisors with SEO Focused Content Marketing and Online Funneling
The bulk of financial services have moved online – and there's no reason that this will slow down anytime soon, especially in a post-pandemic age. Many in the financial services industry are considering ways to incorporate inbound marketing strategies to see reliable and sustainable revenue growth.
By establishing a content and link building strategy, you can funnel and link valuable content to specific landing pages on your website and put your prospect in front of an offer they can't refuse.  This form of content marketing educates visitors, builds trust, and helps you get ranked on google for specific keywords all at the same time.
Search engine optimization(SEO) is simple in concept but often complicated in execution. Conceptually, it's about getting ranked on the first page of search engines for strategically chosen keywords. Execution-wise, there are a few factors to consider including keyword focused content, internal and external linking strategy, and technical SEO audits and adjustments for search engines like google.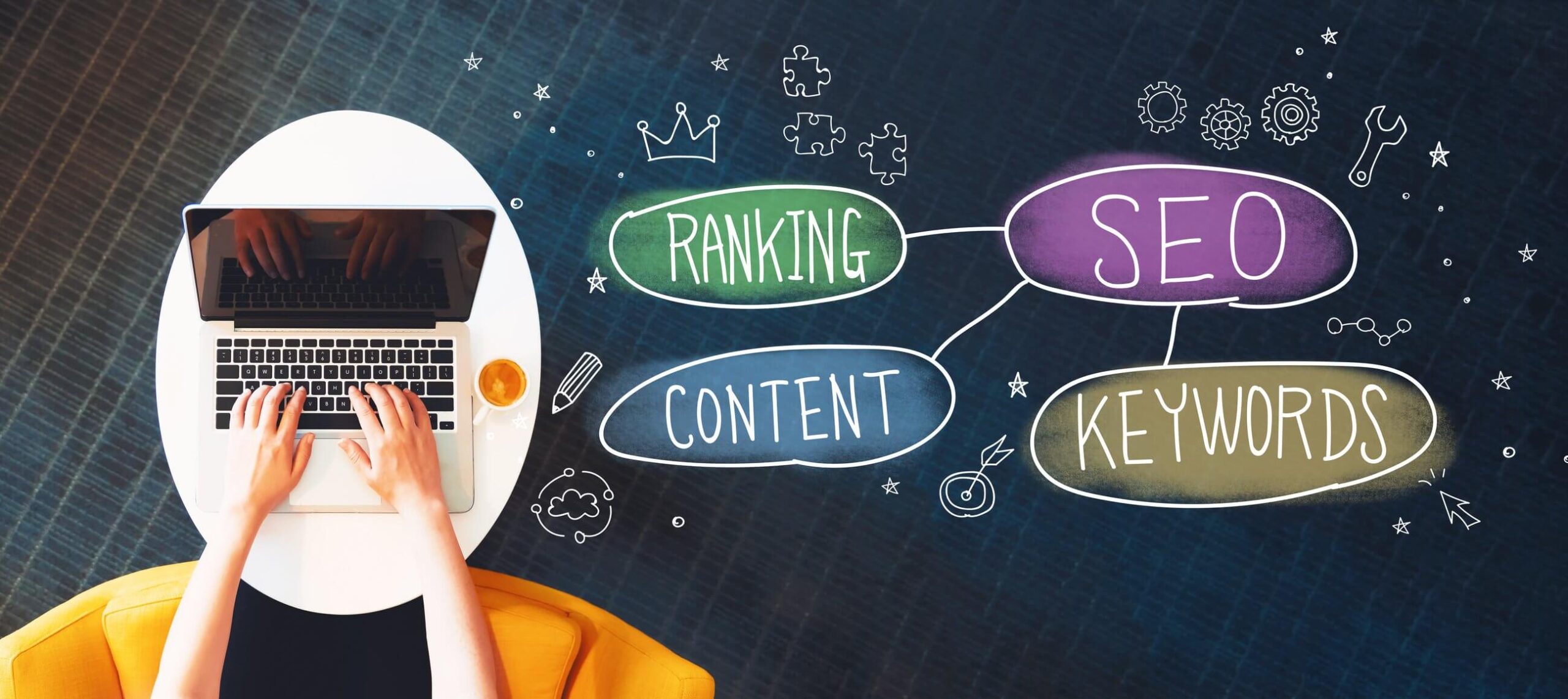 So what makes search engine optimization so powerful?
Well with paid advertising like PPC campaigns, you are soliciting the buyer and they know it because they can see its a targeted ad. With SEO, the customer is actively LOOKING for what you offer without being pushed. Once rankings are established, it's essentially free unless you have strong competitors constantly working to outrank you.
Done right, online inbound marketing can pay huge dividends as far as the ROI of a marketing effort.
You also need to have an offer that convinces the visitor to get involved after they visit but thats another subject we can cover another time.
In a business environment that thrives on word-of-mouth, it's easy to question the long-term value that a digital strategy would bring. Let's break down the key differentiators between inbound and outbound referrals to help you make an educated decision about your next strategic move.
Outbound vs Inbound marketing methods
The financial advisor that does nothing but outbound marketing – cold calls, direct mail, email marketing etc. – will never be able to generate business without attaching his or her time and effort.
The financial advisor that does nothing but inbound marketing – content marketing, SEO, video and online media, etc. – will usually have to wait a few months for those efforts to pay off. Great results just don't happen overnight…
You may recall this familiar quote from the classic film, Field of Dreams: "If you build it, they will come." Inbound marketing allows your business and services to be found online by people that are already searching for something particular.
Online inbound marketing is a strategy that utilizes many forms of pull marketing—content marketing, blogs, search engine optimization (SEO), —to create awareness and attract new business.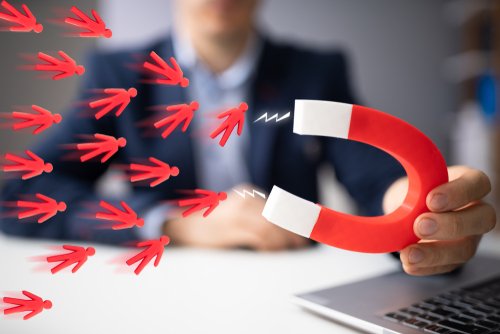 Done right it will help you educate visitors, build trust, and attract potential leads. It also helps manage client expectations and boost communication to maintain trust.
Google can seem complicated at times but SEO(search engine optimization) is about finding ways to get ranked for strategically chosen keywords.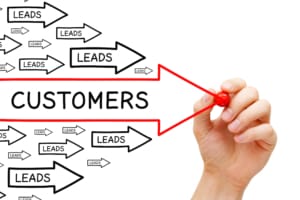 In general, visitors have a need that needs to be met, they are seeking help for that need, they do a quick search and find you – and boom – they get involved with your lead capture offer.
By attracting your audience wtih SEO optimised and valuable content tailored to their needs and paint points, you can ensure that these information-seekers will chose you. It's important to provide value and trust to receive it.
By Creating inbound assets (evergreen content) that will pull in referrals for years to come, you can build trust, authority, and search engine rankings all geared towards attracting leads and establishing yourself in the industry for the long term.
These kinds of Inbound referrals are going to be your most qualified leads, with much higher conversion rates than outbound methods because delivering valuable content allows you to build trust as a leader and expert.
There are two main ways that you'll receive inbound referral traffic as a professional in the financial services space:
Someone was looking for your services and found you organically
Someone was convinced by a friend due to a positive experience they may have had with your firm.
The commonalities in these two instances is trust. Either you've established trust by providing helpful, valuable information that answers their questions or speaks to their pain points through solid content efforts – or – you've earned the trust through a direct personal client referral.
SEO and Content Marketing is one of the only ways you can have complete transparency when it comes to analytics. You can track conversions, ROI, referrals, leads, sales, and more from links on and off your site. This means you have actual numbers that determine the influence of your marketing investment. It's very simple to build a cost-benefit analysis.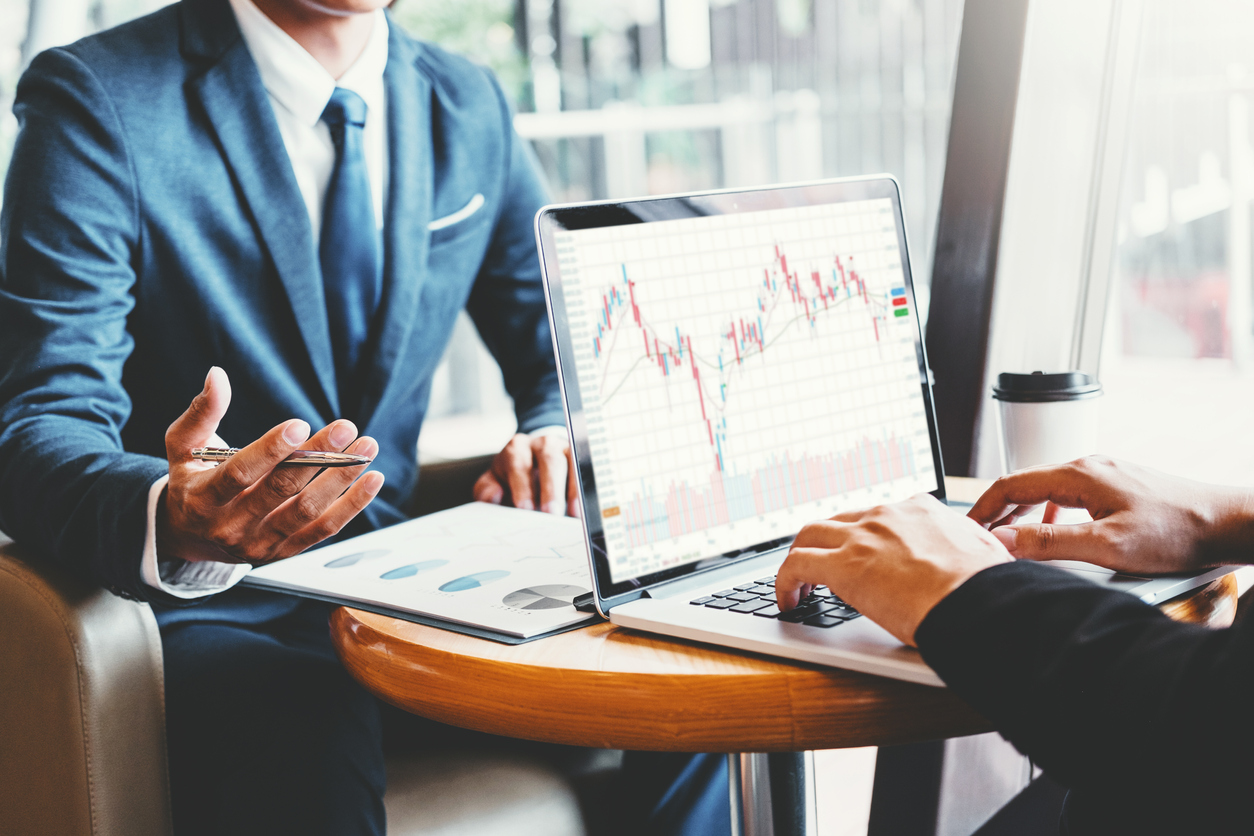 Outbound Referral Traffic
Now, that we've unpacked inbound referral traffic, let's look at the competing view of outbound referrals. Think of outbound marketing as your traditional advertising methods. Some may even use the term 'interruption marketing' in conjunction with outbound marketing methods. The outreach was unsolicited and unexpected.
Outbound referrals are nowhere as warm or qualified as a referral won from an inbound marketing strategy because inbound referral is more of an organic pull, while outbout referrals are received through a weighty push
Outbound referrals involve a large ask on your part, with a lot of your time and effort involved, and often hefty marketing expenses behind it. At the start of an outbound lead conversation, there is little to no trust between you and the prospect.
Can outbound methods work to capitalize on referral traffic and win the business of a lead? Absolutely! But understand that not all referrals are created equally. Outbound referrals are not always ineffective, you may just have a few extra steps to qualify the individual into understanding how your financial products or financial services can help them.
How Do I Get an Inbound Referral?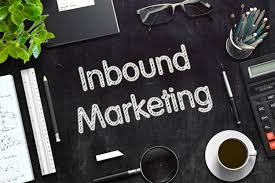 Inbound lead generation will not happen overnight. It's more likely that you'll have about a 3 to 6 month period of ramp-up time before you start seeing results. It takes time to implement the strategy and for google to index your website onchanges once all the changes have been finished.
You're also not the only financial service provider that can satisfy the needs of an investor. Realistically, your potential clients can go to another firm and find a solution. Yet – if you've received a referral through inbound traffic, you've in theory already been chosen by this individual having contacted you from your website. This can speed up the sales cycle for you because this lead is far more qualified in their buyer's journey.
So, how do you get started with inbound referrals? Great question.
Start by delighting your current customers and engaging targeted audiences by producing valuable content consistently. Create content on pages and Blog regularly. Create resources on your website that are focused on specific needs and challenges. Landing on your site is the first part, but providing an enticing offer that makes them want to submit their information will push them even further down the pipeline.
Revenue Growth with Inbound Marketing for Financial Services
We understand that a referral is not the only way to grow your business. Targeted SEO traffic is simply one important component of a larger sales and marketing strategy. Your financial institution should be considering how to better combat against the disruptive trends in the industry. The marketplace waits and slows for no one. More than likely, the winner of the search results race will also win the business.
We are a digital growth agency that understands the financial services industry, from commercial finance, private money lending, accounting, and bank marketing. We've got you and your clients covered. Our team of experts are armed with the best tools and knowledge to generate qualified leads through inbound marketing. Together with your sales systems in place, we can close your inbound referral leads into sustainable revenue for your business.
Do you need help with digital marketing? Fill in this form to get in touch.
[contact-form-7 id="131" title="Contact Page Form"]