Local seo packages
admin
2022-07-12T04:24:42+00:00
Dominate Google Maps and Grow Your Business with Powerful Local SEO!
We offer world class local SEO packages that give our clients top rankings in Google Maps and local search. Business is local, and customers are searching - get found fast!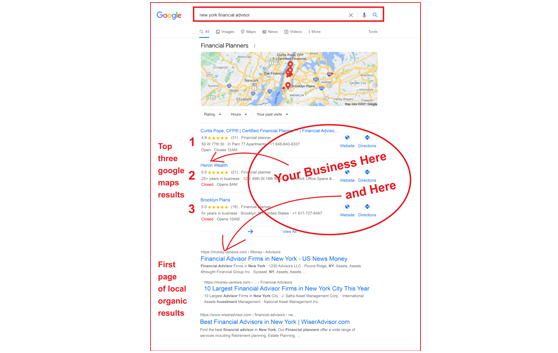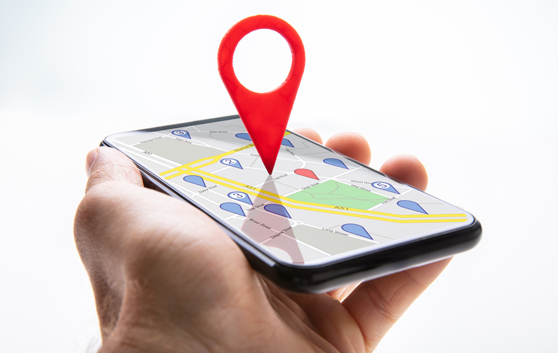 Get more leads and phone calls & grow!
Take over Local SEO for businesses search results where customers come to you. Also powerful solutions for service area businesses who serve customers in many surrounding areas and zip codes.
We offer Affordable SEO that puts the power of artificial intelligence and technology to work so your business data is 100% accurate, consistent, and authoritative everywhere your customers are searching.
Professional Local SEO Service in San Jose
We're privileged to offer local SEO packages that will get you found on prominent search engines across the web. Act now to ensure that your business implements best practices from the start and a SEO strategy that works.
Financial advisors and business owners alike deserve top level marketing for the sustained growth of their business.
You'll get much more than just a fixing of technical aspects of web pages, meta descriptions, title tags, and blog post page titles. We'll implement strategies and processes that speak for themselves as you grow.
Our SEO package for financial advisors offer perimium search engine optimization, social media solutions, target audience positioning, blogging services that drive traffic, lead focused inbound marketing, and link building strategy to drive results.
The best way to get new customers depends first on getting found online. Let's talk today to make a strategy that gets your website found for countless keywords and turn your online presence into a well-oiled machine.
Frequently Asked Questions
What's the difference between the Tiers?
We call them Tiers but its basically the equivalent of ''SPEEDING UP THE PROCESS...'' From a technical point of view, its the difference in the volume of citations and backlinks that we build for your business. The higher the Tier, the more citation disribution and backlinks we build for you monthly
What is citation distribution?
Citation distribution is a critical component to building location authority. A citation is a published version of your business data such as your business name, street address, city, state, zip code, phone #, and website URL. The "distribution" part refers to the publishing of your citation on external websites and directories. The more sites and directories we can publish your citations on, the more location authority you'll build for your business.
We use a combination of manual processes, citation distribution partners, and data aggregators to achieve what we refer to as "citation distribution".
What are data aggregators?
There are 3 data aggregators: Data Axle, Foursquare, and Neustar.
These data aggregators are work to distribute and spread your business data across the web.
Aggregators use AI (artificial intelligence) to learn about your business and distribute your business information across relevant platforms, websites, directories, and mobile apps that are closely related to your business category.
This takes some time and the continual refinement and disribution of your business data creates reinforcing trust and authority for your business in the search engines.
All this works towards getting you higher rankings and visibility in related searches allowing your business to be found faster and easier by more prospective clients in your industry.
What happens every month?
When you first sign up, you'll receive a "Welcome email" from thanking you for signing up.
In the first 48 hours, we'll research your business information (name, address, phone #, and website URL) to find inconsistencies. We'll send you another email with a detailed explaination of what we'll be doing and what we need you (the client) to do to allow us to get started.
Here's a breakdown of the first 4 months of workflow:
Here's a breakdown of the first 4 months of workflow:Phase 1:
Clean up and citation alignment (first 30 days)
Phase 2:
First round of citation distribution after the cleaning and alignment (around 45 days from the end of phase 1)
Phase 3:
Google will index the citations (approx. 60 days from the end of phase 2)
Do you provide monthly reports?
All Tiers get our monthly Local Productivity Report
You'll receive a personalized email each month where we provide our Local Productivity Report showing valuable data points that are important to your business such as:

website visits
phone calls
direction requests
non-branded search volume
branded search volume
total views (impressions) in Google search
total views (impressions) in Google Maps
Your monthly report is customized for your business and you'll also be able to view, in real time, your Google My Business Insights.
Do you have long term contracts?
No. We earn our client's business over the long term. We do this by delivering a strong ROI, month after month, to our client's business as a result of their rankings in local search. If our clients don't see the value in our work, we want to make it easy for our clients to cancel.
We have two pricing models: Monthly & Annual. If you chose the Annual option, then you are agreeing to a 1 year commitment; however, with the Annual option you get 1 year for the price of 10 months... so 2 months free.
How do I get started?
Simply pick your desired package above, fill out the "get started" form, and submit the form. Once we receive your information, you'll receive a welcome email from us and we'll move your Local SEO campaign into production. You'll then hear from us to schedule your "on-boarding" call where we walk you through our start up process. Don't worry... the on-boarding calls are super easy and our team is awesome to work with.
How do payments work?
After you select your plan and fill out the "get started" form, your initial payment will be processed within an hour or so. For the monthly options, your payments are processed every 30 days. For the annual option, your payments are processed every year.
Do you offer money back guarantees?
No, you"ll never hear us say "I guarantee we'll get your ranked #1 in Google local." With the nature of Google's algorithms and the unpredictability of competitors we can not offer any guarantee or exact rankings for your business. And if you ever hear an SEO agency say that, I recommend running away as fast as you can!
How long does it take to see ranking results?
It depends on the current level of authority your business has in Google local search. Some clients rank among the top 10 results when they first start and some take more time for the same rankings. Regardless of your starting point, we normally a big boost in your rankings in the first 90 days. Gains after this take more time and are progressive depending on population density and competitiveness in your market(ie. Getting into the top 3 or even #1 in Google local)