---
---
The benefits of hiring a Niche Marketing Agency is probably a subject you've heard many times.  In this article we discuss why exactly niche marketing agencies are often more effective than traditional full- service agencies for their clients.
As the common adage states, "Where there's smoke there's fire", there are several good reasons why focusing on a niche seems to be topic that expert marketers talk about again and again.
Let's look at why hiring expert help with a niche marketing agency in your own market segment can drastically help your financial firm's marketing ROI.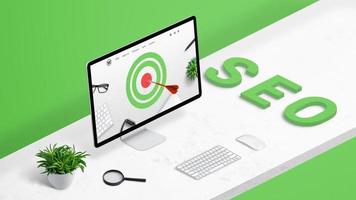 We'll also contrast this against the traditional full-service agency and what this means as far as results, simplicity, and establishing recognition in the financial services industry.
But before we launch into discussing why full-service agencies have a hard time providing the same value and that niche marketing agencies can, let's consider some statistics.
Niche Marketing Statistics
"High-growth firms experience 20% more growth year over year embracing niche marketing than their peers"
Hingemarketing
"Agencies that pick a niche can streamline their internal processes because their marketing efforts are repeatable. That includes understanding what they offer and identifying ways to explain how their agency can do better.
Ndash.com
"82% of consumers feel more positive about a brand after reading customized content."
 Demand metric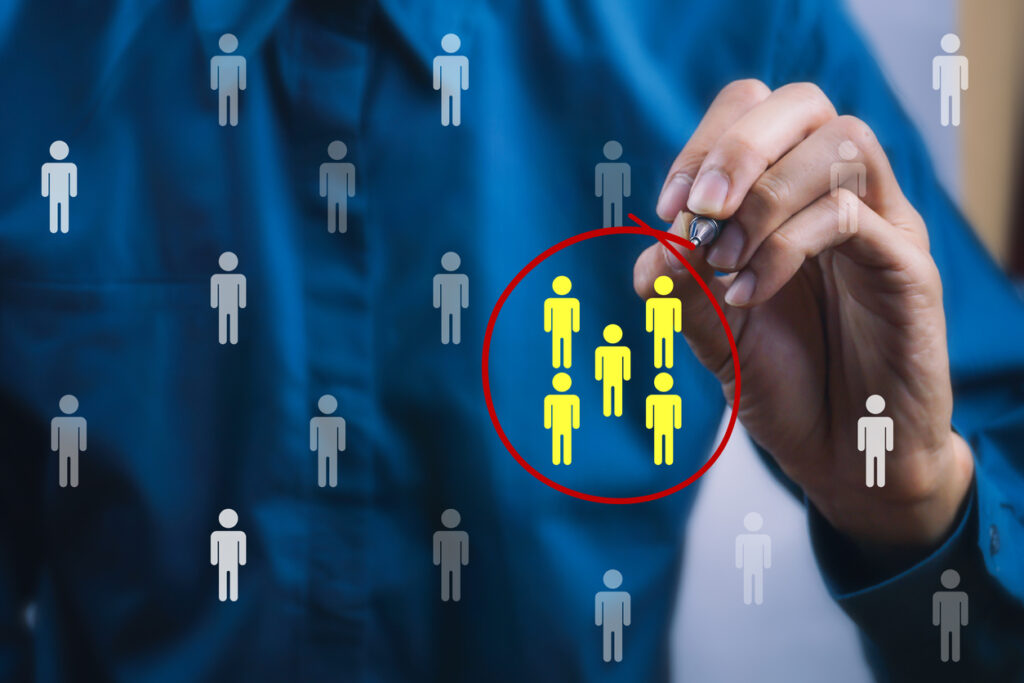 "Presenting a brand consistently across all platforms can increase revenue by up to 23%."
Forbes
"61% of people are more likely to buy from companies that deliver unique content."
Contently
These niche agency statistics serve as case studies to illustrate how niche agencies deliver more to their customers. When a marketing agencies processes are streamlined for financial advisors, the result can be exraordinary in terms of value provided.
In short, a niche focused marketing agency can continually refine and improve custom processes for a target market industry for a specific client.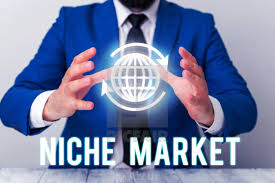 I know it's a bit repetitive but the key word here is customisation for the client so that your brand stands out in your market segment. This can mean a great ROI on marketing budget as agency's operating in their own niche often have highly cost-effective ways of marketing.
Businesses that work with the right niche digital marketing agency are more likely to:
1. Spend less on marketing by focusing on the most appropriate methods.
2. Enjoy greater margins by focusing their services and allowing them to perform well in the market.
3. Have a real competitive advantage with a clear differentiator. This allows financial firms to deliver their message appropriately to target audiences.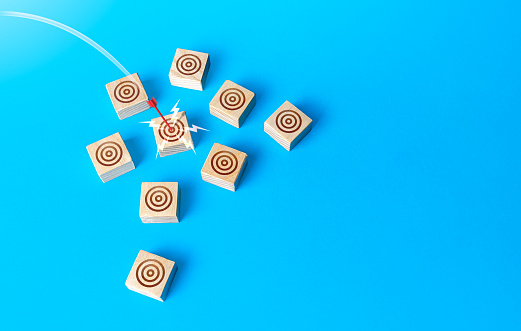 The bottom line is that when you collaborate with a agency that has a history of collecting niche focus data, you the customer start with a big head start compared to your competitors working with traditional marketing agencies.
1: Niche agencies deliver targeted paid ad campaigns
One of the important things to understand is that agencies operating within a particular niche gain the advantage of experience, refined processes, qualified research, industry knowledge, content marketing expertise, and competitive analysis.
Perhaps the most obvious advantage niche marketing agencies have over all-purpose agencies is the extensive experience and data they possess in the specific industry.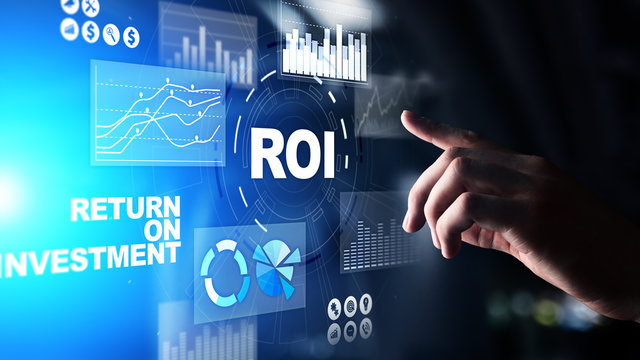 As some of the statistics mentioned demonstrate, having a marketing team that works daily in the same industry could be the missing piece needed to take your firm to another level.
As a financial advisor, you have great financial offers and products but you probably lack the marketing know-how to run a profitable marketing campaign that gives you a predictable return on investment.
Maybe you've tried working with a traditional full-service digital marketing agency and you got turned off with the lack of focus and real strategy.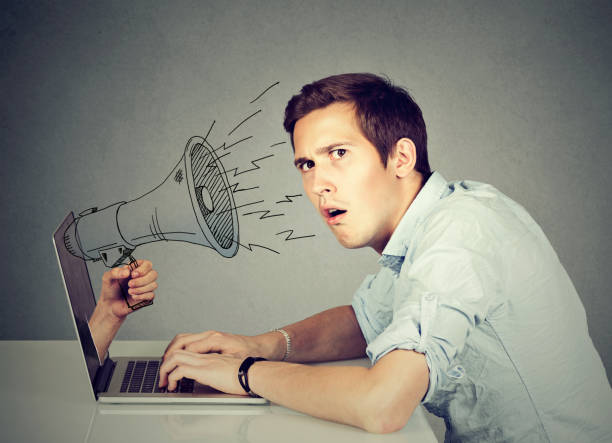 The problem is that generic agencies work in multiple industries, each with different data points and marketing objectives. Their marketing teams aren't designed around the objectives of a specific industry and they often lack the strategy needed.
This lack of specialisation often leads to lots of work but poor long term results because a real understanding of marketing strategy in a specific niche is missing.
Niche agencies understand that getting more phone calls and sales isn't dependent only on SEO. There are other important factors that play a significant role including your industry, your brand values, what your services accomplish for clients.
When potiential clients visit your website and social media accounts they should quickly understand exactly how you can simplify, protect, and grow their investments.
It's in this way that digital marketing is more than just search engines and google. Many SEO agencies understand SEO but they forget about the collective impact that a real strategy and understanding of branding can make.
The advantages that specific service marketing offers is that we can unite the brand, the social media platforms, the website design, the home page, and yes, the SEO strategy into a single powerful unit funneling new leads to your business.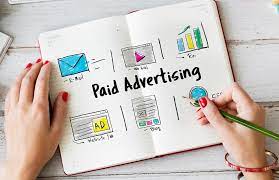 The reason why target market agencies can do this is that we already have all the market research at our fingertips which allows us to be extremely effective with paid campaigns, organic SEO, google adwords, facebook ads, youtube display ads, and many others.
While generic agencies can run the ads for you, they'll likely be short on the market knowledge needed to make these ads perform at the highest level.
High performance marketing requires not just mastery of data, but mastery of industry trends, client psychology in the industry, and competitive advantage.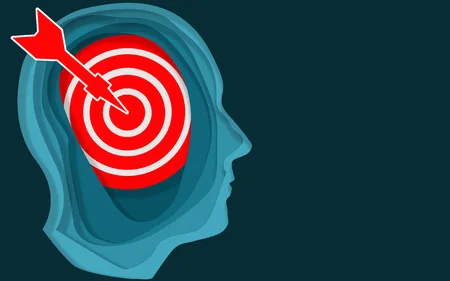 Here are a few things your agency must know:
Who is your target audience what are their pain points?
What platform do they visit the most?
Which plateform will give you the greatest ROI on your budget?
What are your long term goals how does your marketing plan facilitate these goals?
What types of ad copy work within your market segment?
What high intent keywords should your ads target?
What competitive industry keywords provide the best ROI?
2: Niche agencies target audiences with optimised content
Skilled content creators understand your target audience and speak powerfully to the target niche.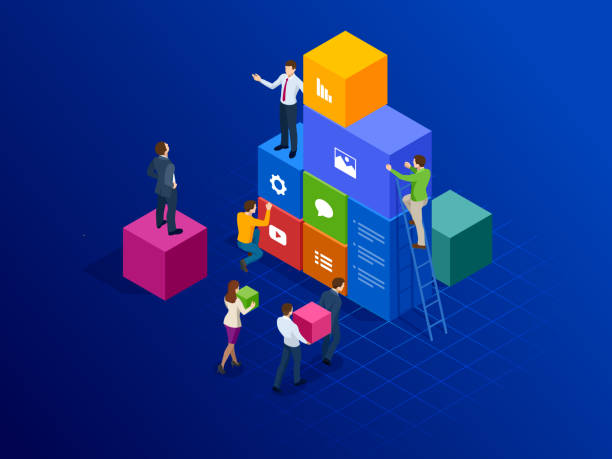 Organic marketing like content, blogs, and SEO work isn't easy to manage but it often lasts years into the future at driving traffic to your business.
Although organic methods aren't instantaneous like paid ads are, they are often more effective and generally longer lasting than paid ads.
Organic SEO takes time and expertise to be effective and businesses often pay more for organic efforts than paid ones they understand the lasting value that is provided while a paid ad runs for a short time and then disappears forever.
To get everything right requires market research, well thought out ad copy, keyword optimisation, and much more.
The advantage that a niche agency has is that we work in the same industry every day and our skilled content creators are used to writing quality content on various subjects in the agency's niche.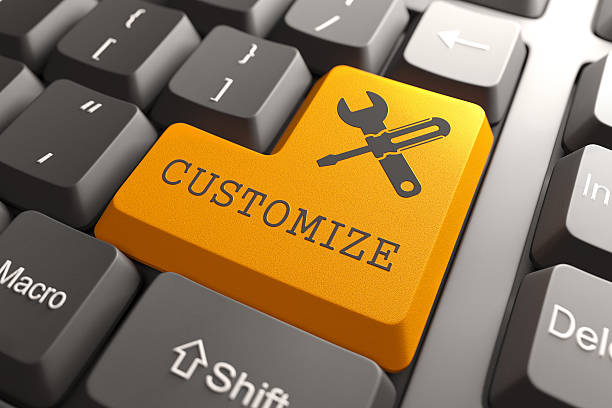 A content expert with years of experience in the financial industry can write pertenant content on a variety of subjects such as retirement, investment, debt management, taxes, mortgages.
Great content creation means engagement as well as rankings in the search engines. With a proper strategy, your content should drive traffic to important landing pages and facilitate leads and customer acquisition.
The goal is to optimise this content for the most competitive keywords which provide the greatest ROI.
Keyword optimisation should be done in function of both competitiveness and user's intent. By analysing these two factors, you can compete with the biggest firms in the industry for the financial products and services you offer.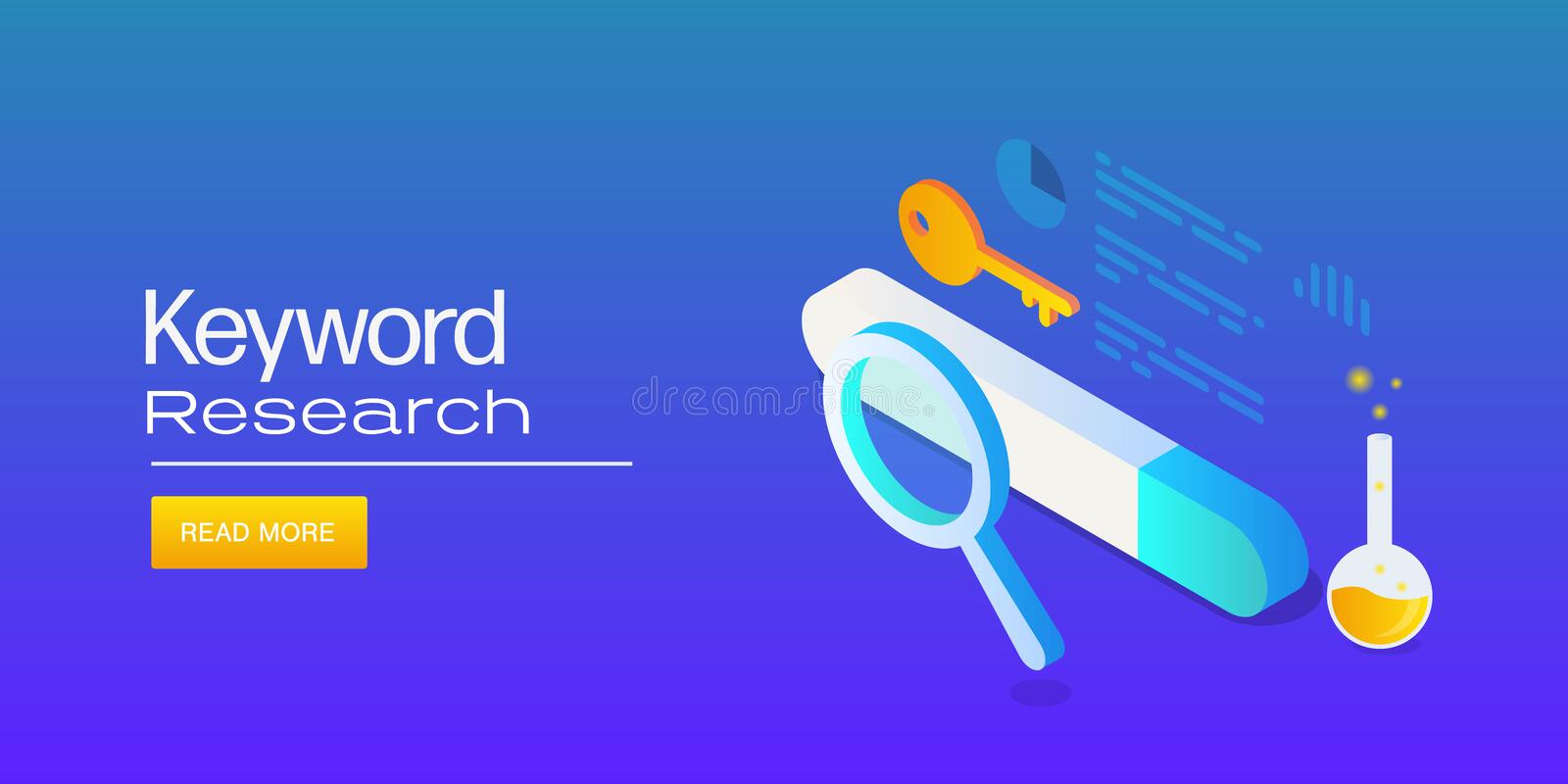 Combine this with brand messaging, a special offer, great value, and a convincing call to action on your own website and you have a real recipe for success.
Remember, investors are looking for a solution to a problem. Your job is to know what problem you are positioned to solve, build your business model around this, and communicate it to your marketing team.
Links
In addition to content, link building remains an important part of SEO and we develop networks with powerful online players in the financial industry to build high quality links to your website.
This is another reason why a full-service marketing agency can't perform like a niche-centered one.
Links with strong link metrics need to be natural, highly reputable and highly relevant if you want them to drive traffic. It's why niche focused agencies can provide additional value as we're continuously building relationships in the link rich world of the internet.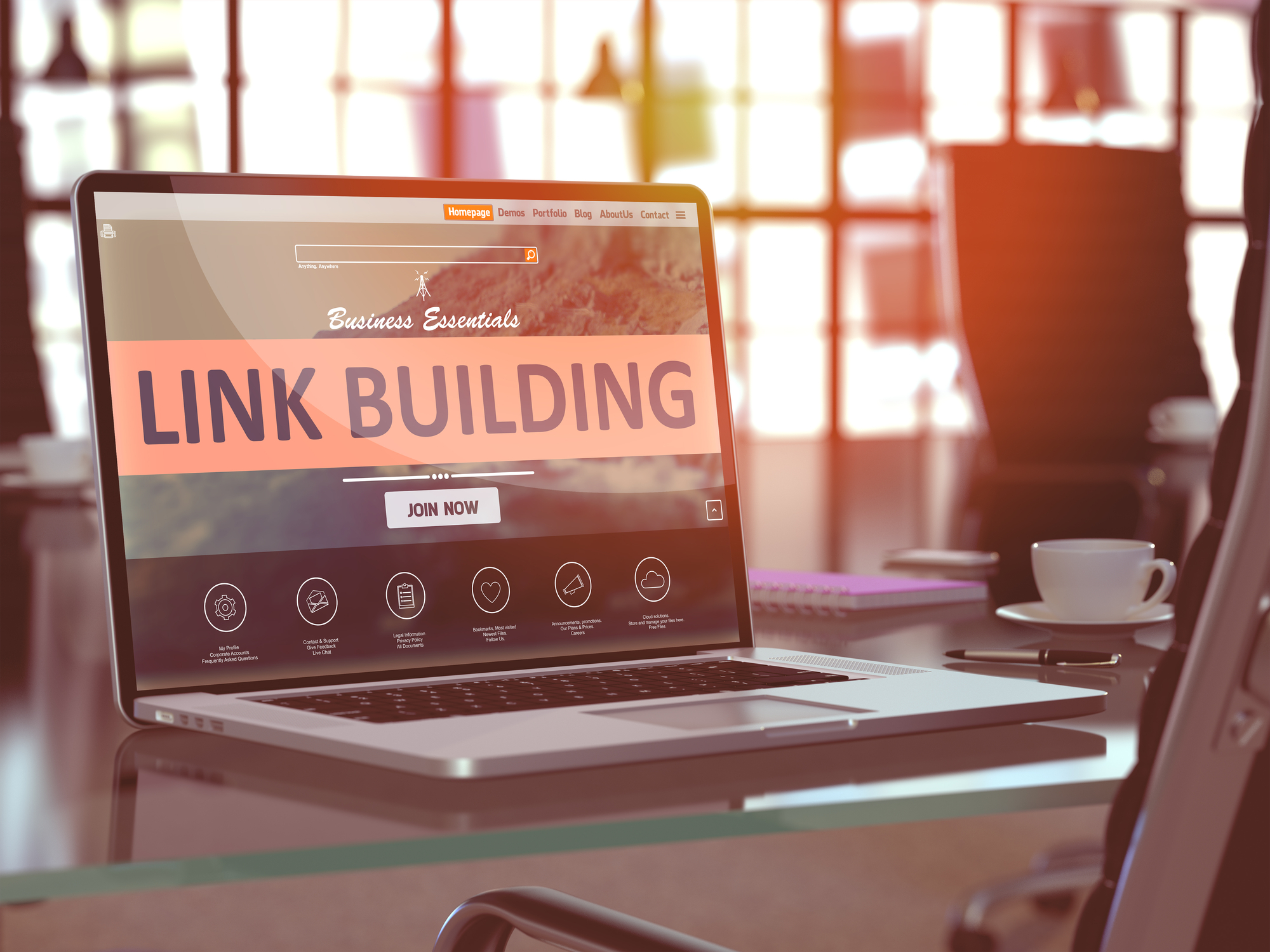 Contrast this with a full-service digital marketing agency that does everything for everyone. They don't have the network, the quality writers on hand, or the refined work flows that a niche-agency can offer.
In short, generic marketing delivers generic results.
3: Brand awareness and Influence on Social media
Brand awareness and influence demonstrates perfectly the well known quote "How you do anything is how you do everything" and this applies especially to the online world when establishing your brand.
If the quality of your image and content isn't exceptional, clients will likely be dissuaded to start doing business with you.
Your image should project the highest quality possible as well as be consistent as you communicate your advantage in the financial advisory market.
Put your best foot forward as you build brand awareness through your images, colors, social media marketing, website content, links, and communication.
Trust is the ultimate currency in the financial world and clients are looking for solutions for their livelihood and future success. The quality of your marketing should reflect the quality of financial services you provide for valuable customers and clients.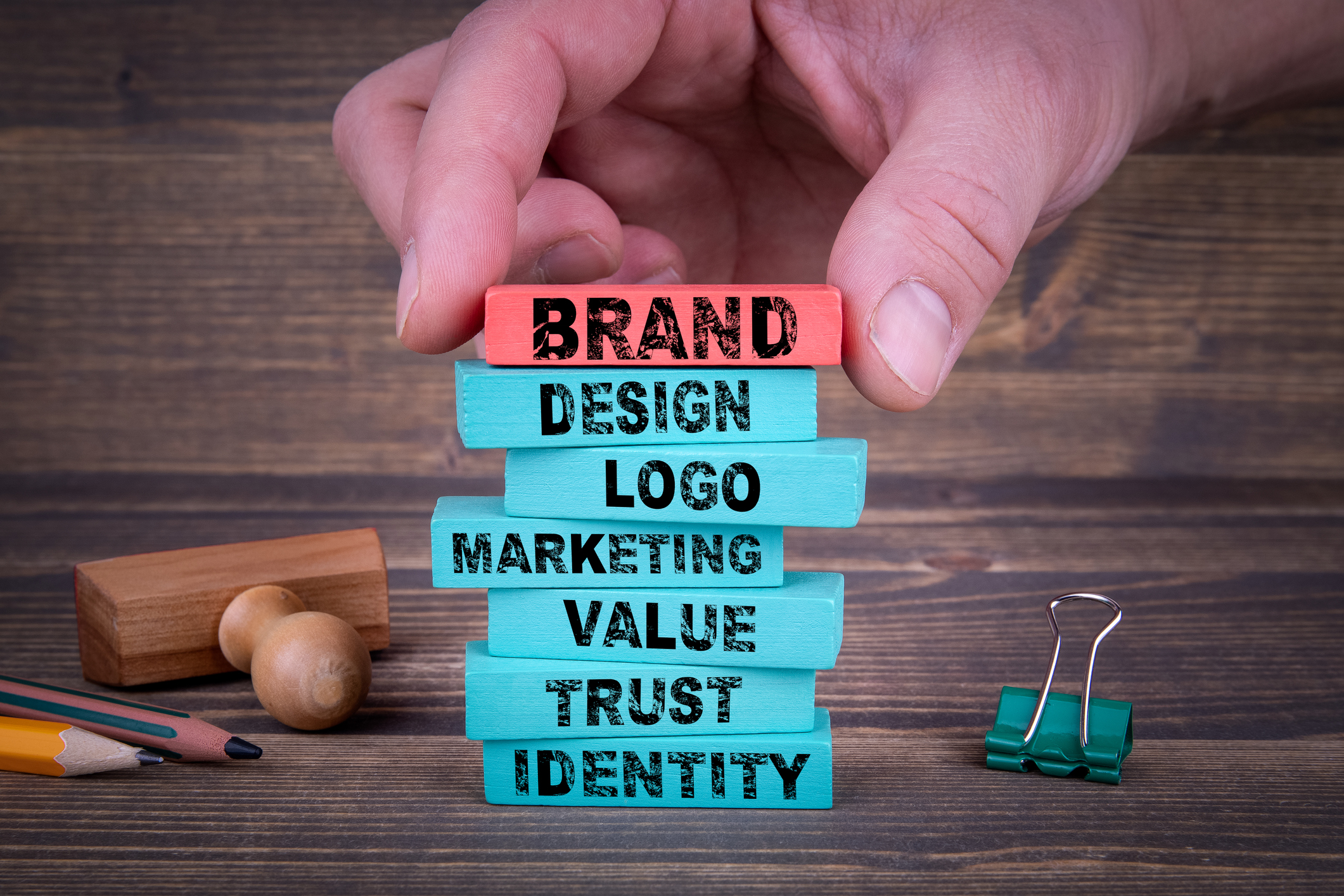 Your marketing team needs to have a deep understanding of what makes your business different and they should be able to put your best offer and messaging on the forefront of your marketing efforts.
From your social media marketing, to your logo, to your messaging, potential clients should know what distinguishes you from the competitors.
Fire your full-service marketing agency and work with a niche-marketing agency
If you still aren't sure why working with a niche-marketing agency can give your firm obvious advantages we invite you to visit a description of what we do and the service we offer at Here
Not all digital agencies are created equal and niche agencies who have developed processes hold tons of value to add as your the marketing efforts accumulate.
With a clear defined strategy, the best niche agencies can deliver more potential clients, improved lead generation, and a better marketing strategy for you the business owner.
Sometimes the best way to see the difference is to try and see for yourself. We invite you to take those first steps towards working with us.
Sources
https://www.smallbizgenius.net/by-the-numbers/branding-statistics/#gref
Smallbizgenius
https://www.forbes.com/sites/gabrielshaoolian/2018/08/10/10-marketing-web-design-branding-statistics-to-help-you-prioritize-business-growth-initiatives/?sh=7a32bc61d708
Forbes
https://www.demandmetric.com/content/content-marketing-infographic
Demand metric
https://smallbiztrends.com/2019/04/2019-social-media-statistics.html
Small biz trends
https://contently.com/2017/10/06/infographic-science-brand-voice/
Contently
https://hingemarketing.com/library/article/high-growth-study-2021-executive-summary
Hingemarketing
https://www.ndash.com/blog/niche-agencies
Udash