With over 3.5 billion social media users worldwide. Social media is a real part of brands and businesses across the world.  A business without social media is like a business without a voice in today's connected world.
As a business, social media allows you to talk directly with your fans and customers in a way that has never been possible before.  It also allows for precise demographic targeting so you can show your ads only the people most likely to be interested in your products and services.
The list goes on and on but here are just a few things a stroing Social Media presence will do for you:
Gain traffic to your website
Promote content from your website
Generate leads and boost sales
Partner with influencers
Monitor your competition
Run a variety of ad campaigns
Reputation management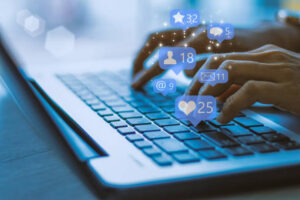 Increasing angagement, ad targeting, media sharing, and regular communication with your followers can be used in a way to grow your business image and visibility both locally and globally.
Needless to say, social media is a important part of a comprehensive marketing strategy.  The world of captivating titles, hashtags, emojis, likes, and comments is all part of establishing important relationships with your customers.